Recently named as one of the top 15 cities to visit in the United States*, Williamsburg, Virginia is renowned for its history and outdoor scenery.
Featuring the world's largest living history museum – Colonial Williamsburg, the city joins Jamestown and Yorktown to form the Historic Triangle. Combined with various outdoor activities including hiking, kayaking and treetop adventure courses, Williamsburg has proven to be a popular destination all year-round.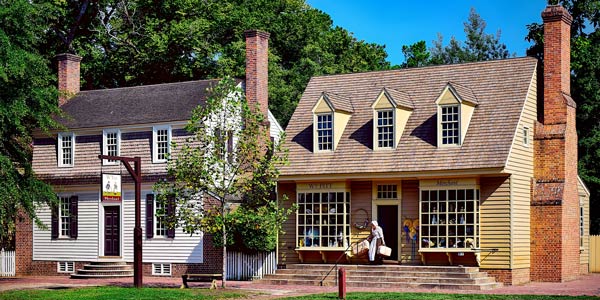 Historically-preserved houses in the living museum of Colonial Williamsburg
With so many sights to see and places to visit, one of the best ways of traveling between Williamsburg, James City County and York County is via bus service. The Williamsburg Area Transit Authority (WATA) bus transportation service offers a great way to 'experience the hospitality' of South Virginia while on vacation, commuting or simply traveling from A to B.
To help keep their bus stop waiting areas clean and tidy and continue to provide excellent service to the Williamsburg community, WATA were in need of attractive, high-quality outdoor trash receptacles.
The Topsy Jubilee™ Trash Cans proved to be the perfect solution for trash collection along the various bus routes stationed by WATA. Traditional styling allows the Topsy Jubilee to easily integrate with its surroundings, co-ordinating with the historical setting of Williamsburg without detracting from the scenery. Large wide apertures help to encourage use and discourage littering without disrupting pedestrian flow.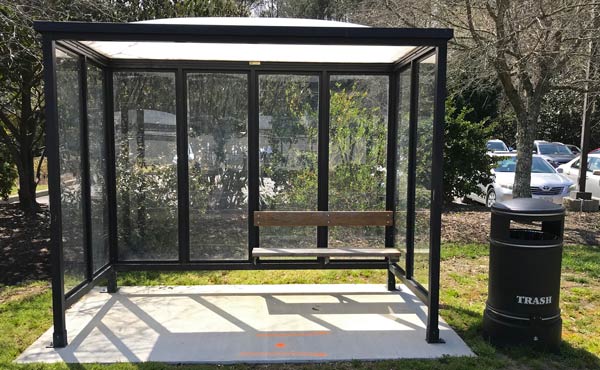 Manufactured from weather and corrosion resistant Durapol™ material, the Topsy Jubilee waste receptacle is perfect for outdoor use all year-round, offering a long service life with minimal maintenance required. Complete with a keyed lock and a 29-gallon capacity, this trash can is perfect for siting in areas of high-footfall including city centers, parks, colleges and tourist attractions.
Supplied in black as standard, the Topsy Jubilee Trash Can features large trash legends complete with decorative banding to complete the Victorian-style design. WATA chose silver banding as opposed to the standard gold, to best accommodate their needs and co-ordinate with their bus shelters. You can also select to enhance your trash can with smoking control ashtrays and stubbing grilles, to combat waste from cigarette butts as well as regular trash.
Key features of the Topsy Jubilee Trash Can

Traditional, attractive styling
29-gallon capacity
Large, wide apertures encourage use
Bold 'trash' legends with co-ordinated decorative banding
Circular design with small footprint
Smoking control options available
Manufactured from high-quality Durapol Material
Long service life offering minimal maintenance
Optional key lock mechanism
Domed, hooded top prevents littering
Features room for personalization
Can be recycled at the end of its long life

Find out more
For more information on how we can help you find the right trash receptacles for your environment, please feel free to browse our website or LiveChat with us today!
Source:
*https://www.visitwilliamsburg.com/