As summer comes to an end and fall draws nearer, Labor Day Weekend provides the perfect opportunity for celebration. From barbecue cook-outs to fireworks parties, from weekend vacations to weekends at home, Americans all across the country will be getting ready for a fun-filled weekend with family and friends.
Whether you're planning to be on-the-go or at home this Labor Day Weekend, there are always ways to keep it green. Keep reading for some tips.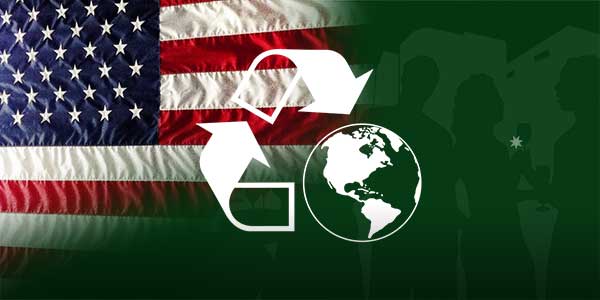 Say No to Single-Use Plastics
Disposable plastics such as cutlery, straws and stirrers are often difficult to recycle and are not widely accepted within recycling programs, often resulting in them being sent to landfill and entering our oceans.
If you're hosting a Labor Day party this year, why not forgo the single-use plastics and help minimize plastic waste by using your day-to-day utensils instead. Reusable plates and metal cutlery can be easily used as an eco-friendly choice whilst reducing any added expense.
With awareness of plastic pollution on the rise, more and more organizations are also doing their bit to help reduce the consumption of single-use plastics. Many eco-alternatives such as biodegradable or bamboo straws and reusable cutlery may be available for use, so if you're out at a restaurant or attending a party, always ensure you refuse the disposable plastics for more eco-friendly, sustainable options.
Clean Up After Your Pets
Being outdoors is a great way to celebrate Labor Day Weekend, be it with a trip to the beach, a lake-side getaway or a day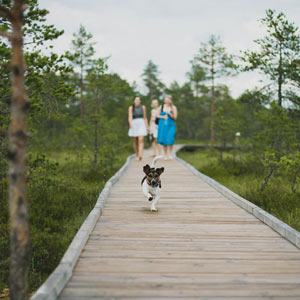 out at one of the many State Parks the U.S. has to offer. When bringing your furry friends along, it's essential to select a destination with adequate pet waste stations available so that any dog waste can be accounted for.
As well as being unsightly, dog waste has been classified by the Environmental Protection Agency (EPA) as an environmental hazard. The high levels of bacteria present in animal waste can cause contamination of soil as well as water sources if washed into storm drains, rivers or lakes.
So, if you're taking your four-legged friends with you on this fun-filled weekend, make sure you help to protect our parks and keep them clean, by scooping, bagging and trashing any animal mess in an available pet waste station.
Green Your Grill
Good food and company make up two of the best ingredients for a successful Labor Day party, whilst providing the perfect opportunity to make some greener choices. Some things to consider when planning your barbecue cook-out:
Groceries: Sourcing food locally can help to support local small businesses, as well as reducing your carbon footprint. Overspending can lead to a surplus in leftovers, so always plan in advance to help minimize unnecessary food waste.
Choice of fuel: Food always seems to taste better when cooked outdoors, so make sure you choose an eco-friendly grilling method before lighting up the barbecue.
Burning charcoal releases volatile organic compounds (VOCs) as well as ground-level ozone, causing air pollution and contributing to carbon emissions.
Gas burners may produce less emissions than charcoal but will still contribute to air pollution. The gas used is also derived from non-renewable fossil fuels.
Electric grills which source energy from renewable sources such as wind or solar power produce low levels of emissions (avoid using non-renewable energy sources as the carbon emissions will be much greater)
Pellet grills run on compressed wood nuggets, meaning they will burn more cleanly and efficiently than charcoal whilst still giving you that chargrilled taste!
Leftovers: If you do have any leftovers after your barbecue, why not wrap them up and save them for lunch the following day? You can even supply your guests with some extras to take home with them. Any waste food scraps should be saved from the trash and composted using an organic compost recycling bin, to help contribute to a more circular economy.
We hope you have a great Labor Day Weekend!
To find out more about our products, why not come and see us at a trade show or contact us via LiveChat!
Thursday, August 30, 2018