Ideal for shopping malls, concert halls, festivals, retail parks, and other busy environments, transparent waste solutions are versatile receptacles that perform well in low and high traffic areas.
Available as a 5-quart battery recycling bin or coffee pod bin through to a 50-gallon recycling receptacle, they offer a contemporary answer to all trash or recycling requirements and, due to their transparent polycarbonate body, are beneficial for many reasons.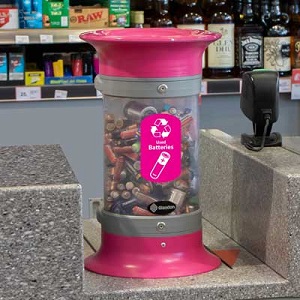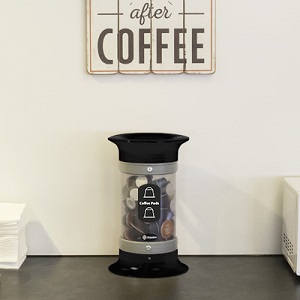 Minimizing Cross-Contamination
A common issue when recycling waste, cross-contamination of waste streams sends potentially recyclable material to landfills rather than sorting facilities.
Solvable by a variety of methods, including communication and waste education, one of the biggest drivers in lowering cross-contamination rates is the ability to create clear and easily identifiable waste streams.
Allowing users to see the contents of the receptacle while disposing of their waste, transparent waste solutions permit users to see the types of waste each container holds and, through such, reduce the possibility of cross-contamination.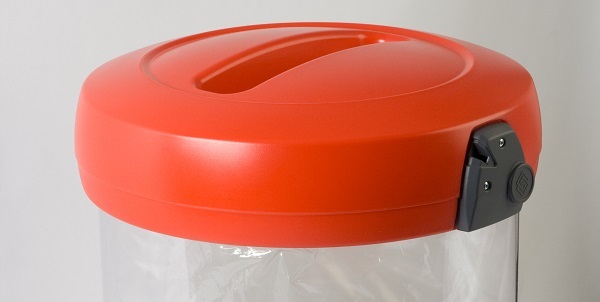 Another way they effectively highlight streams is by contrasting the transparent body of the container against a brightly colored aperture and decal. Available in various colors, depending on the stream requirements, highly visible apertures and signage accentuate the purpose of the stream from a distance, allowing users to easily identify which stream they require when disposing of their waste.
To learn more about reducing cross-contamination when recycling, see our FAQ: How to Reduce Cross-Contamination when Recycling.
Reducing Storage Requirements
Capable of collecting considerable volumes of waste and recyclates, the C-Thru™ 48G Recycling Containers and the C-Thru™ 50G Recycling Containers provide an effective and versatile answer to waste disposal without extensive storage requirements.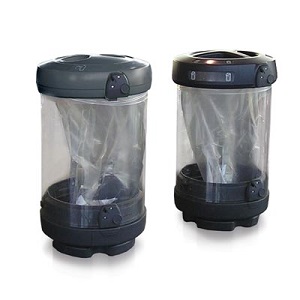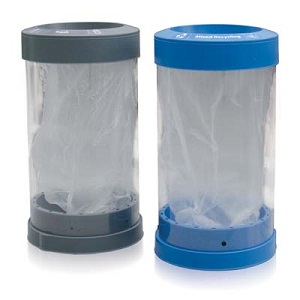 Quickly assembled and dismantled, the C-Thru range of trash cans and recycling receptacles are perfect for 'pop-up' events, such as festivals, gigs, and sports events and, supplied with rubber base feet as standard, suit even, and uneven ground. Designed to revert to a flat-pack state, the containers minimize the storage space required and allow events to achieve high recycling rates despite the transient or changing nature of the environment.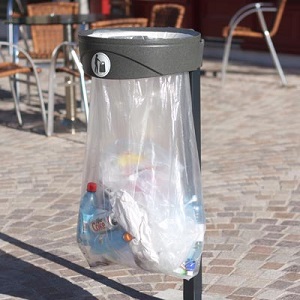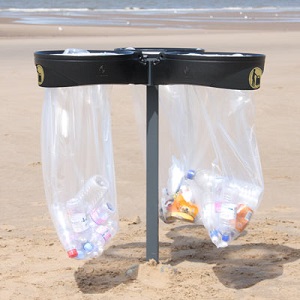 Alternatively, the Glasdon Orbit™ Triple Trash Bag Holder and Glasdon Orbit™ Trash Bag Holder are a handy waste solution when storage space is minimal. Wall or post mounted, the trash bag holders adopt a unique bag holder system with an integrally molded hinge to allow users to dispose of trash in all environments.
Increasing Security
Purposely designed for areas requiring added security measures, clear waste solutions allow users, security personnel, and passers-by to fully inspect the contents of the receptacle. Compliant to the Department of Homeland Security Directive RAILPAX-04-01, the Glasdon range of C-Thru trash and recycling receptacles reinforce security by allowing easy identification of any possibly suspicious items.
Saving Time and Money
When used for events and busy locations, transparent trash and recycling receptacles also help save time and money. By enabling operators to see the contents inside the container from a distance, they will know when it is full and ready to be emptied without needing to spend additional time continually checking. This is especially useful when multiple receptacles are in use.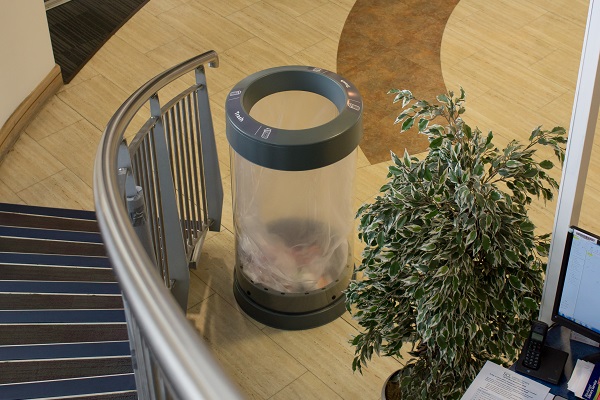 To learn more about our clear waste solutions, get in touch with us today.
Email: inquiries@glasdon.com
Call: (Toll-free) 1-855-874-5273
Or use the live chat facility on our website.