The personalized C-Thru™ 48G Recycling Containers stand out in high-traffic areas.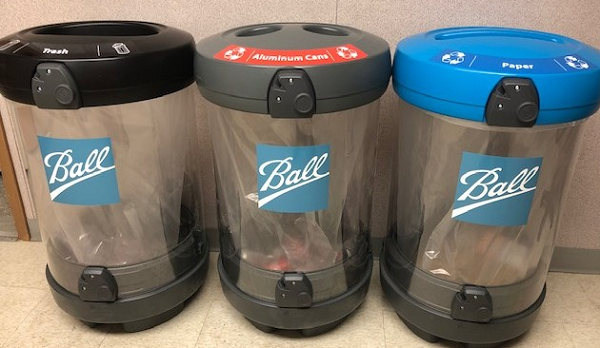 With a 48-gallon capacity, the C-Thru 48G Recycling Containers perform well in low and high traffic areas. Fitted with a transparent polycarbonate body, the bins offer a secure means of waste disposal with minimal potential for cross-contamination.
Customizable and adaptable to indoor and outdoor business needs, the C-Thru 48G Recycling Containers are available with an optional key lock system for extra security as well as interchangeable apertures.
Ingenuity and Forward-Thinking Vision
Founded in 1880 with a $200 loan, the Ball Corporation supplies sustainable aluminum packaging in the form of soft drinks cans and designs innovative engineering solutions for the aerospace industry.* With worldwide manufacturing operations and a legacy of ingenuity and forward-thinking, the company is committed to producing the highest quality solutions for its customers.*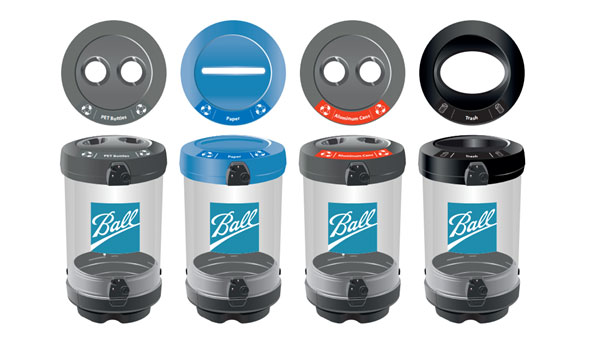 Attaching their logo to the front of the clear receptacles, Ball corporation created a waste stream for trash, aluminum cans, and paper. With specially molded apertures, the bins help to encourage their staff and visitors to recycle and allow for the easy and correct disposal of waste.
Pleased with the transparent body of the bins and its effectiveness, Ball corporation came back to us after their initial order to purchase several clear body spares.
Versatility and Purposely Designed Solutions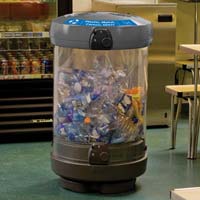 Capable of collecting large volumes of waste, the C-Thru 48G Recycling Bins provide an effective solution for waste disposal.
Purposely designed for areas with security requirements, the clear bodies allow full inspection of contents and comply with the Department of Homeland Security Directive RAILPAX-04-01.
A versatile and durable waste management solution, the C-Thru 48G Recycling Bins are suitable for shopping malls, eateries, transport hubs, stadiums, and high-security events.
References
*https://www.ball.com/our-company
*https://www.ball.com/our-company/our-story/history-timeline