We join forces with Recycle Across America (RAA) in support of a society-wide standardization of labels to fix the recycling crisis.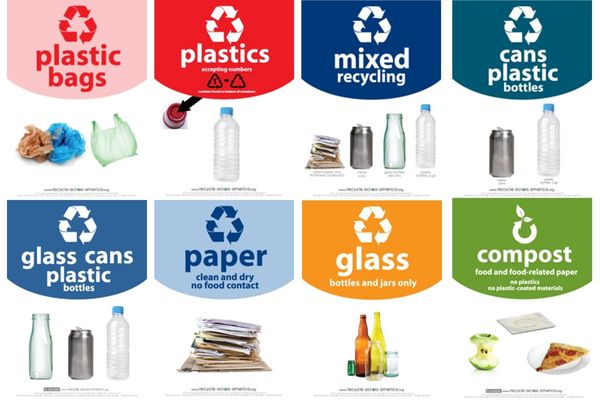 As we all come together to tackle the climate crisis and adopt a reduce, reuse, and recycle format, the American recycling system must adapt and implement a united, clear, and concise scheme that eliminates cross-contamination of materials, removing the confusion among the nation's citizens.
This is where Recycle Across America and their 'Let's Recycle Right' Bill combine to boost the standardization of labels and ultimately help change the country's recycling system and habits. Glasdon, Inc. are proud to announce that we will be implementing and offering the RAA labeling system across our recycling bin range.
But, why do we need standardization of recycling labels, and how will it help solve the recycling crisis?
America's Broken Recycling System
According to the Environmental Protection Agency (EPA), of the 267.8 million tons of municipal solid waste generated by Americans in 2017, only 94.2 million tons were recycled or composted. Sixty-six percent of paper and cardboard were recycled, 27 percent of glass, and 8 percent of plastic. Recycling plastic presents the biggest challenge because it is often easily contaminated by other materials and consumer producers are often reluctant to buy plastic unless it is as pure as virgin plastic. And with the global plastic recycling market projected to grow by $14.74 billion between now and 2024, companies are now trying to enhance the quality of recycled plastics.*
Organized and launched by the celebrity-led 'Recycle Across America' (RAA), the 'Let's Recycle Right' Campaign is the largest recycling education campaign in U.S. history. It's been launched in response to the recycling crisis across the country, as only recently, in the state of California alone, 1,000 recycling centers and processing plants have recently been shut down, and supposed recyclables are instead being sent to landfill sites due to contamination of waste streams. Another factor that's damaging the process, is the lack of cohesion throughout the country's recycling initiatives, not having a federal program responsible for the separation, collection, and disposal of waste, leads to more contamination and less recycling.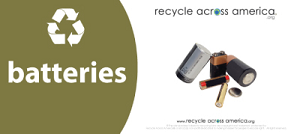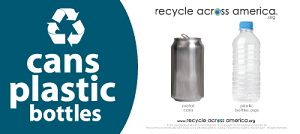 Recycle Across America Proposition
The solution - to implement the standardization of labels for recycling receptacles and prevent contamination of recycling. The task – utilize and implement guidelines for a national labeling system for all recycling and composting receptacles. In essence, material recovery facilities, recycling centers, and composting facilities will use the nationally standardized guidelines, format, and methodology to communicate and distribute the labels to be applied to bins, carts, and dumpsters by the haulers that deliver the recyclables.
The "Let's Recycle Right" Bill includes the effective and proven solutions to immediately begin:
Fixing the recycling crisis
Generating needed revenues for municipalities and states which will eventually save taxpayer dollars and mitigate government debt
Reducing racial injustices related to harmful management of waste and toxic plastic production sites
Significantly reducing the amount of waste going in the oceans
Creating millions of jobs
Reducing CO2 levels and reverse climate change
According to RAA, where the standardized label solution for recycling bins has already been in use, it has proven to increase recycling levels 50-400%, reducing contamination significantly, often nearly entirely. They believe that by drastically decreasing or eliminating contamination, recycling can begin to thrive economically. The labels themselves display the specific recycling rules using a fully developed and nationally proven standardized methodology and format, including colors, fonts, terminology, and images.
Read more about the "Let's Recycle Right" bill.
The Labels
There is a standardized label created for nearly every sorting need and waste stream, ensuring they cover a wide range of our recycling containers. Designated waste streams such as mixed recycling, batteries, aluminum cans, plastics, glass, and food waste will all be included.
For more information regarding waste streams and how you can follow steps to reduce the risk of cross-contamination, please look at our useful guide on How to Reduce Cross-Contamination when Recycling.
References
*https://www.recycleacrossamerica.org/_files/ugd/2496cb_363ce9f06f614c0d8e44b6bf14a29d4e.pdf
*https://news.climate.columbia.edu/2020/03/13/fix-recycling-america/