Hoffler Creek is a beautiful 142 acre wildlife reserve which sits at the mouth of the James River in Portsmouth, Virginia and offers environmental education, research and recreation to the surrounding region. The reserve continues its efforts to support local wildlife and is a hot spot for a number of various activities such as hiking, kayaking and oyster gardening.
With many schools, colleges and communities visiting Hoffler Creek Wildlife Reserve each year, safety is of high importance. The reserve chose a number of our Guardian™ Life Ring Cabinets to be installed on existing wooden railings around the lake, in particular high level water destinations.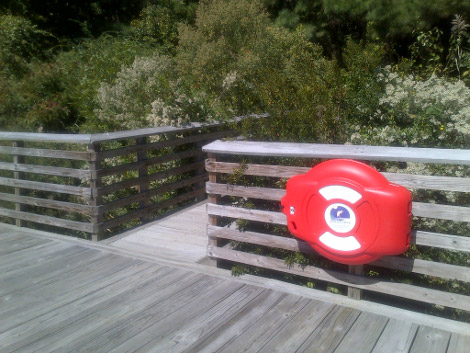 Rail mounted fixing option
The life ring cabinet's resilient construction and toggle latch means that the unit doesn't open or damage during any adverse weather conditions. It also features a usage indicator which makes it easy for the reserve's operators to inspect the unit's contents, reducing timely maintenance efforts.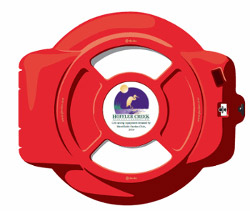 Custom CAD drawing of Life Ring Cabinet
The reserve were also able to personalize their life ring cabinets to feature their organization logo in the center of the cabinet, helping to create a recognizable and visible safety point. We're happy we could contribute to the reserve's safety efforts.
Design features of the Guardian™ 30 Life Ring Cabinets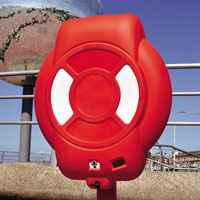 Corrosion-resistant material
Choose from several fixing options
Optional life ring & rope
Personalizable
Ideal for reserves, lakes & parks
If you'd like to learn more about our life ring cabinets, we'd love to hear from you.
Email us inquiries@glasdon.com
Use our live chat facility on our website
Give us a call 1-855-874-5273
Wednesday, November 19, 2014