The Guardian™ 24 Life Ring Cabinet with United States Coast Guard (USCG) approved life ring and rope helps protect the residents of Michigan City, Indiana.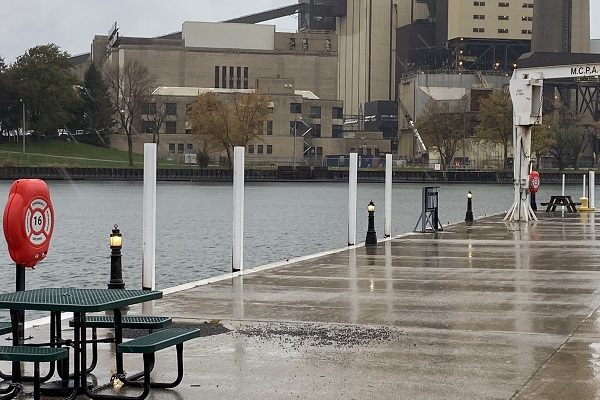 Strong, durable, and corrosion-resistant, the Guardian Life Ring Cabinets house and protect lifesaving USCG-approved life rings and ropes.
Available in two sizes – Guardian 24 Life Ring Cabinet and Guardian 30 Life Ring Cabinet - the cabinets are available with or without life rings and with five fixing options to ensure high visibility. A toggle hatch secures the lids while allowing easy access in an emergency.
With a population of over 30,000, Michigan City sits within LaPorte County, Indiana. Located next to the popular tourist destination Lake Michigan, Michigan City required a durable life ring housing solution. Our answer - The Guardian™ Life Ring Cabinet.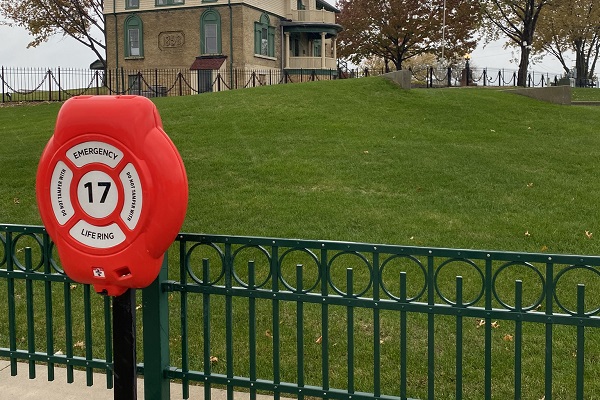 Spacing the highly visible cabinets along the Lake Michigan waterfront, Michigan City was pleased with the outstanding durability and additional security features of the Guardian 24 Life Ring Cabinets.
Built with Safety in Mind
Suitable for USCG-approved 24-inch ring buoys, the Guardian Life Ring Cabinets feature a built-in Ropemaster™ Quick Release Rope Management System. Allowing for quick and easy deployment of the life ring, the secure life ring cabinet also comes with easy-to-follow instructions and a usage indicator for speedy inspection.
Manufactured from Durapol™ material, the cabinets offer strong and durable protection to the life ring inside, protecting it from theft, vandalism, and adverse weather conditions. In cases of saltwater exposure, a water seal minimizes damage to the rope and buoy, and a strong cabinet door knuckle hinge and hinge rod resist corrosion.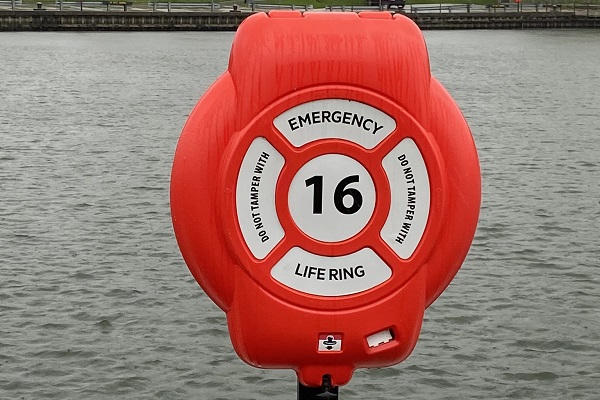 Available with five fixing options, the Guardian Life Ring Cabinet can easily mount to a variety of surfaces, including rails and walls.
Guardian Life Ring Cabinets should be placed at intervals of 164 feet to meet ILO safety standards and 200 feet to meet OSHA regulations.