We're always happy to hear how our products are helping to boost safety, efficiency and convenience, in an array of different industry sectors.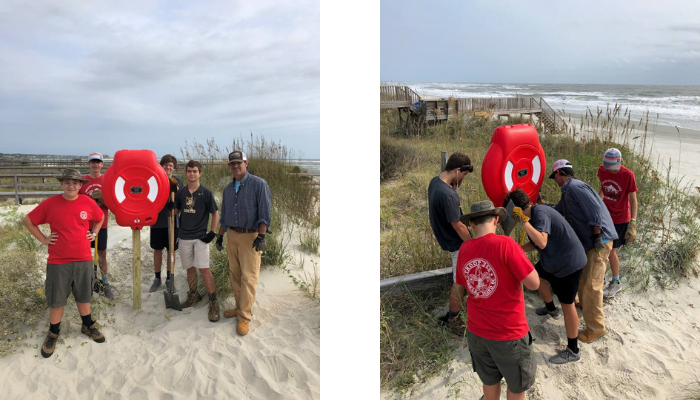 However, we were particularly proud to hear how the Guardian™ life ring cabinet is helping a, particularly inspirational, young-man achieve his dream of helping to protect others, whilst also working towards his long-held ambition of becoming an Eagle Scout.
What was the problem?
Boy Scout, Zachary Evans, grew increasingly concerned when he noticed that Pawleys Island seven beach access points didn't have any lifeguards or lifesavers nearby. This became a particularly pressing issue during the peak tourism season, where the possibility of rip tides and rough currents were a very real danger.
Keen to help, and get his Eagle Scout project well underway, Zachary enlisted the help of his Dad, Raymond Evans, and began to brainstorm some ideas.
As inspirational solution...
Noting the lack of water safety equipment on the island, Evans headed straight to the Pawleys Island Police Chief with his ambitious idea – where his idea really began to gain some traction.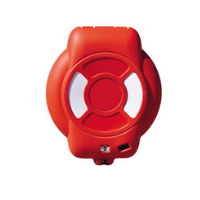 Last summer, Evans hosted a car wash at Pawleys Island Realty – with proceeds helping fund the plans to improve water safety equipment on the island's beaches.
The Eagle Scout prospect also began to see lots of engagement on Twitter and Facebook, set up a Go Fund Me page – and after an awful lot of hard work and tireless dedication, was successful in his quest to raise the funds required to turn his dream into a reality.
Zachary's project has led to the installation of 7 Guardian™ 24" life ring cabinets, each of which were prominently sited at different public beach-access locations. Pawleys Island residents, as well as visitors to the area, have been hugely positive in their feedback, and are loving the new water safety equipment now in place.
We would like to take this opportunity to congratulate Zachary on an amazing achievement, which could have potentially life-saving consequences. And a massive thank you for letting us be a part of the journey!
Why not browse our full water safety range?

If you would like any more information on our range of water safety equipment, talk to our industry experts today, we're always happy to help!
Tuesday, January 28, 2020