The classic Glasdon Jubilee™ 29G Trash Can compliments the city's grand and historic architectural design.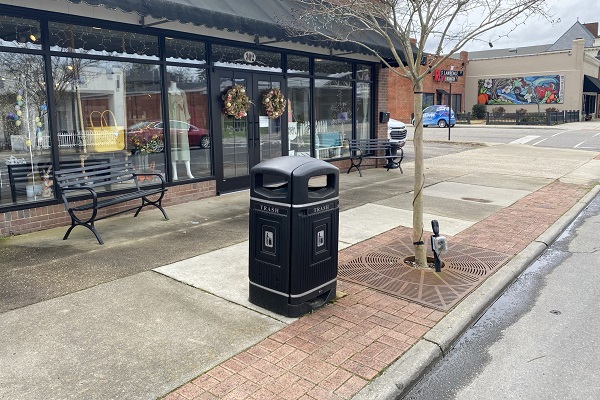 Boasting colored banding and a domed hood, the Glasdon Jubilee 29G Trash Can is the perfect addition to Rockingham's landscape. With a host of unique features, the can is suitable to collect litter or non-recyclable material. Its counterpart, the Glasdon Jubilee 29G Recycling Can, is available to minimize trash contamination and fulfill the recycling needs of waste management.
Rich with History!
Located in Richmond County, North Carolina, the city emerged in 1774 and took its name from the 2nd Marquess of Rockingham and Prime Minister of Great Britain from July 1765–1766, Charles Watson-Wentworth. With a population of less than 10,000, the city's Rockingham Speedway featured heavily in the NASCAR schedule for almost 40 years and, from 2021, will once again open its doors to the racing world.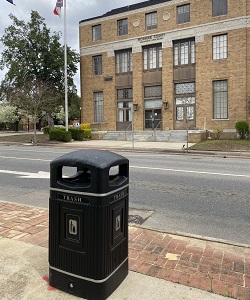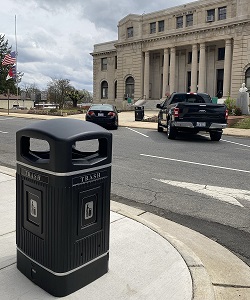 Combining historic architecture alongside modern designs, the Glasdon Jubilee met the city's desire to provide a trash solution that blended well with the landscape. With increased footfall expected with the reopening of the Speedway, the bins will remain a staple of the Rockingham environment, providing necessary, efficient and durable waste management as their tourism boosts.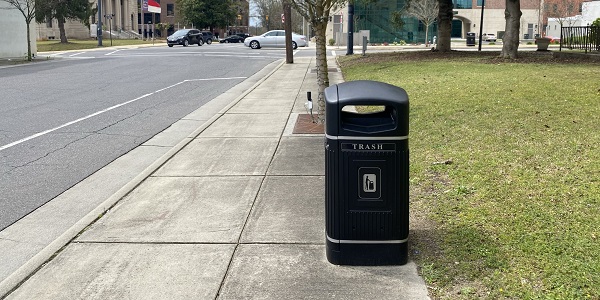 Designed for Durability!
Manufactured in Durapol™ material, the trash cans undertake rigorous impact testing in our Quality Assurance Laboratory to ensure durability and sturdiness. The double-skinned 3-point interlocking slam-shut door is also featured to provide extra strength and security. These robust design characteristics offer an efficient and durable waste solution regardless of strong weather and vandalism. View our product testing here:
With four large apertures and a mild steel liner, the can is suitable for all outdoor areas, and its unique ribbed design acts as a flyposting and graffiti deterrent. Keyed and keyless entry is available at no extra charge when purchasing.
Five Star Rating!
Consistently rated five stars for product quality and overall customer satisfaction, the company's review page answers why the Glasdon Jubilee 29G is a feature in numerous outdoor locations, including Downtown Rockingham, Franklin and Boston.
For areas with high footfall and a high volume of non-recyclable trash, the Glasdon Jubilee 80G Trash Receptacle is available. With a larger capacity, it provides secure cover for up to 79 gallons and is a practical trash management solution for predominantly busy areas. An 80G Mixed Recycling Can is also avaliable.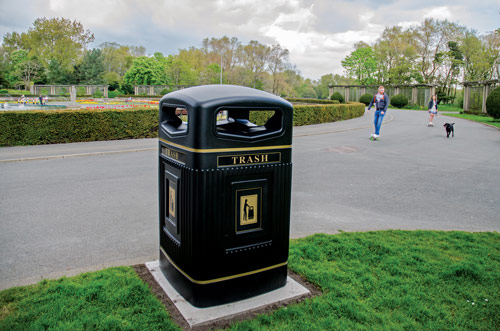 Create Your Own!
Non-standard decal options are also available on the Glasdon Jubilee range. Achieved through the Glasdon personalization service, you can opt to fit the trash cans with non-standard decals to meet your needs. For more information on this service, contact us today or read our Guide to Personalization.