At Glasdon, we understand that small businesses drive change and that's why we endeavor to always support small. Supporting small businesses and entrepreneurs is good for business, good for the community and good for society.
Understanding the needs of small businesses
The needs of small businesses can differ greatly from the needs of larger corporations. Owners and employees of small businesses tend to take on many roles – fulfilling all aspects of business which larger companies are often able to outsource or delegate to specific individuals. That's why it's important to make sure sustainability solutions are easily accessible for small businesses.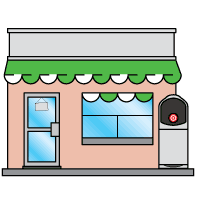 We aim to offer both cost-effective waste management solutions, such as the Eco Nexus® 23G recycling bin, and durable products with a long-service life to help make sustainability accessible for all.
We also want to help make a circular economy achievable for everyone. The Canyon™ trash can is manufactured in the U.S., allowing us to support local manufacturer services, contribute to the local economy and reduce greenhouse gas emissions. Glasdon products can also be recycled at the end of their service life which helps to further contribute to the circular economy.
Valuing time and money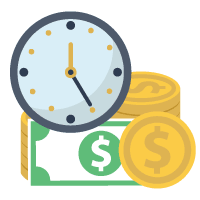 Time and money are valuable to owners of small businesses. When running a small business, minor day-to-day tasks and administrative duties can take up a large amount of valuable time. So, it's important to find ways to save time where you can.
At Glasdon, we are proud to manufacture products that are low maintenance and offer a long-service life. Glasdon products have been designed for ease of cleaning, emptying and use – all factors that can help keep maintenance costs and time down for small businesses.
CASE STUDY – Driving Customer Experience at Bruno's Drive-Thru Convenience Store
Company:
Bruno's Drive-Thru Convenience Store
Aim:
To find a low-maintenance, easy-to-clean trash can
Solution:
Combo Delta™ trash can
Bruno's Drive-Thru Convenience Store are one example of a small business revolutionizing the way we shop. Their drive-thru option enhances the customer experience and allows them to stand out from other convenience stores in Pequannock, NJ.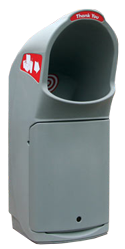 Providing customers with a quick and positive retail service from the comfort of their cars can be a winning factor to help drive sales and guarantee returning customers.
Bruno's Drive-Thru Convenience Store recently purchased the Combo Delta™ trash can to help keep the outside of their store and drive-through areas clean. With a large capacity, the Combo Delta trash can minimizes the risk of trash overflowing and the large front-opening door increases the ease of operator use and emptying.
Low-maintenance and easy to clean, the Combo Delta trash can is an ideal choice for small businesses wanting to keep their site clean whilst keeping cleaning-time and costs to a minimum.
The Combo Delta trash can features a large funnel aperture with a target decal inside. The aperture is at an ideal height for vehicles whilst the large opening and target decal adds a fun-factor to encourage drive-thru customers to use the trash can.
Giving back to the community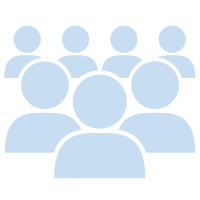 Small businesses have a personal commitment to providing exemplary service that is often hard to compete with. Compared to larger organizations, small businesses are more likely to be able to connect with their customers on a personal level and provide a tailored service to meet customer needs.
Local business owners are also more likely to give back to the community. Small businesses often do their part to support local community groups and organizations. They offer their support in a number of ways including taking part in community events, hosting charity days or promoting the services of other local businesses.
Local sales also means local taxes which will help to support your schools, parks, fire departments, roads and other town services. $45 of $100 spent at a small business, stays locally*. So, by supporting small businesses you're also helping to support the community around you.
Helping small businesses grow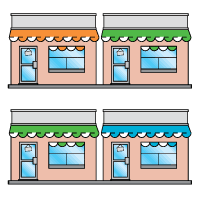 Small businesses don't always stay small. By supporting a small business, you could in turn be supporting the next big thing. Regional grocery chain Food Lion once started as a one-store operation known as Food Town in Salisbury, NC and the nations much-loved Ben & Jerry's ice cream all began with a $5 course in ice cream-making and an ice cream scoop shop in Burlington, VT.
As small businesses grow and develop, they'll increase in value for the economy and community. Small businesses can also help to drive change within their industry or be the voice of their people. Plus, it's always great to see others grow and succeed!
To find out more about how Glasdon products can benefit your small business – please get in touch with us today via e-mail or on LiveChat!
Source:
https://www.huffingtonpost.com
Wednesday, March 21, 2018