At Glasdon, customer care is at the heart of everything we do. From the high quality and dynamic capabilities of our products, to shipping and value for money, we always endeavor to do the very best for our customers, and that's why it's so reassuring to hear such positive feedback.
One of our more recent happy customers is the City of Lebanon Authority, a company specializing in water quality management, based in Pennsylvania.
Noting the need for high-quality water safety products at their facility, which dates back to 1872, we were delighted when Glasdon was identified as the supplier of choice with our Guardian™ Life Ring Cabinets, and it looks like the City of Lebanon Authority were delighted with their choice, too!
Here's what Michael Long, City of Lebanon Authority employee since 1984, and current Water Systems Director, said about his Glasdon experience:
"I am very pleased with how everything went. The product, shipping, packaging, cost, instructions and customer service were all first rate. I would highly recommend Glasdon and look forward to working with you in the future."
Michael Long, Water Systems Director.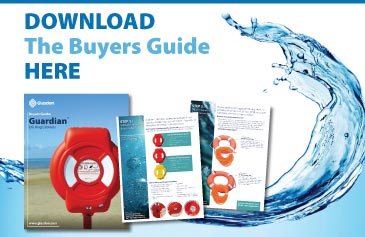 Today, the water treatment facility boasts a 1.2 billion gallon impound reservoir in Schuylkill County, as well as the Swatara Creek, a narrow river which runs through Lebanon City, as their supply sources. These sources can be used independently, or combined, from which they produce a staggering 10 million gallons of water each-day.
With such vast supply sources, and an increasingly busy work environment, the City Of Lebanon Authority wanted to ensure their water safety measures were up to standard. Glasdon Guardian Life Ring Cabinets, with life rings and rope, proved to be the ideal fit.
Available in 24" and 30" sizes, our Guardian Life Ring Cabinets can be purchased alongside USCG approved life rings or torpedo buoys, and with their high visibility, outstanding durability in all-weather types, and ease of use, they are well suited to a range of environments.
What else does the Guardian™ Life Ring Cabinet have to offer?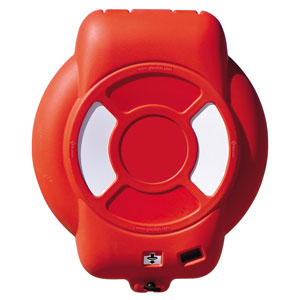 Manufactured from tough, vandal and weather resistant Durapol™ polymer
Ropemaster™ Quick Release Rope Management System – accepts a rope up to 164' long
Easy-to-follow instructions
Toggle latch – holds the lid securely closed, but enables quick and easy access in an emergency
Environmentally friendly – Guardian Life Ring Cabinets are recyclable at the end of service life
Various fixing options, including wall, rail, and pole
Personalization options, ranging from safety instructions and warnings, to company or authority branding
We would like to thank the City of Lebanon Authority for choosing Glasdon as their supplier of choice, and we're delighted to hear how pleased you were with our service.
If you would like to make Glasdon your chosen supplier, or require any further information on the services we provide, or the products mentioned above, please get in touch, we look forward to hearing from you!
Thursday, November 29, 2018