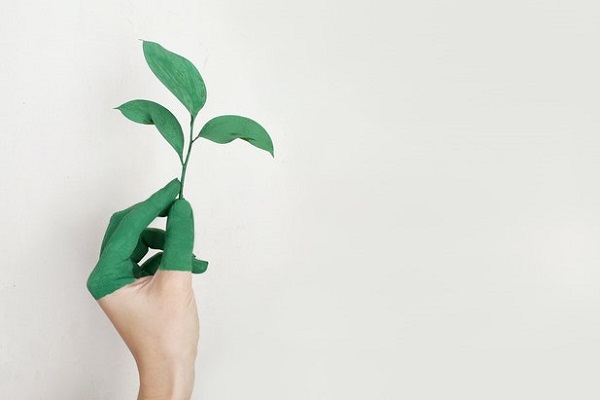 Our research and predictions suggest that 2023 is set to be a year where new national policies on fighting climate change begin to take effect, consumer awareness for sustainable methods and eco-friendly brands grow, and seeing how the country adapts to protect its ecosystems through nature-based solutions will lead to a greener future.

Following record-breaking levels of heat, flood, storm, drought, and wildfires across the world and America itself, the U.S. government is doing its part to establish and lead a net zero-emission future that will bring about economic and environmental stability for both the country and the world. Since taking office, President Biden has introduced a wave of climate change fighting legislation and eco-friendly policies across the nation, all of which contain aspects that will begin to become apparent in 2023.
President Biden took the stage at COP26 to urge world leaders to act on climate change, vowing that the U.S. will 'lead by example'.*
A Green Wave of Legislation
Marked as the most aggressive and ensuring action by the U.S. in combating climate change, the Inflation Reduction Act of 2022 (IRA) is set about bringing the country on track with President Biden's goals of reaching net-zero by 2050, keeping the U.S. on track to meet The Paris Agreement*, and improving the security of the nation's energy systems through renewable systems.
"This bill is the biggest step forward on climate change ever", Biden said when he signed the IRA into law on August 16, 2022*. The legislation will aim to eliminate greenhouse gas emissions by 1 billion metric tons by 2030 through the investment in clean energy infrastructures and the provision of tax relief incentives for Americans to convert their homes to green and climate-friendly residences.
Another piece of legislation, the Infrastructure Investment and Jobs Act of 2021 or more commonly referred to as the Bipartisan Infrastructure Law, will see the country's roads, bridges, railways, drinking water and even internet brought to modern levels, in turn investing in communities, jobs, the economy, and of course, allow America to curb the effects of climate change to benefit future generations*.
Both these pieces of legislation will begin to take effect within the year*, and we believe that it will hopefully set precedence as to how the country will function for the years to follow.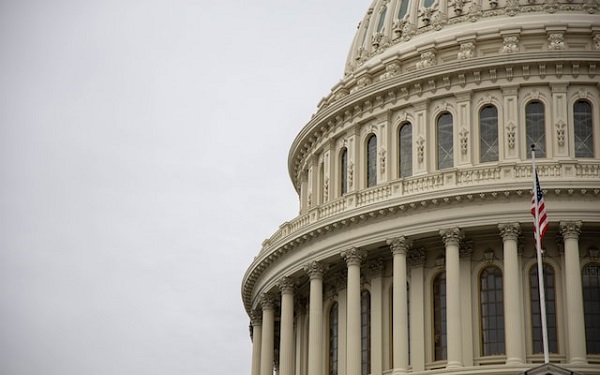 Environmental Justice Office
The government has introduced a new environmental justice initiative within the Environmental Protection Agency (EPA), with $3 billion in grants to go toward communities and neighborhoods hard hit by pollution. The EPA's announcement comes in light of the recognition that low-income communities and communities of color are more likely to experience harm brought about by climate change*.
Environmental justice is the fair treatment and meaningful involvement of all people regardless of race, color, national origin, or income, with respect to the development, implementation, and enforcement of environmental laws, regulations, and policies.
Following the relative success of the COP27 Loss and Damage fund, we believe that the social movement for environmental justice will continue to play a huge role in how the nation and the world protect all people from the effects of climate change.

Profitability and sustainability have always been troublesome subjects that don't always necessarily go hand in hand. But, with a raft of venture-capital firms and billion-dollar companies like Patagonia turning their cheek on profits to invest in eco-friendly routes*, maybe now is the turning point for sustainability to take the lead.
Consumer awareness is spreading, and Gen-Z is leading the charge, reports say that 82% of shoppers want brands to embrace sustainability and people-first practices, seeing brand names as the less important factor.*
Resale & Recommerce
For years now, multiple retail industries, most notably the fashion sector, have faced backlash for the damage they have caused on the planet, damage that has inevitably accelerated climate change. Fashion production makes up 10% of humanity's carbon emissions, uses extensive amounts of water, and pollutes rivers and water streams. To make matters worse, 85% of all textiles get dumped each year, meanwhile washing clothes through laundry machines can pass microplastics into the ocean and damage an already fragile ecosystem*.
To combat this textile waste problem, many retailers are turning towards circular economy motives by emphasizing the use of repair and recycling, paving the way to the coining of the term, Recommerce. North America currently leads the global second-hand apparel market with 8X the growth compared to the overall global market. This is expected to double by the year 2026, reaching $82 Billion market value*.
See this ThredUp Report for more detail on why we think for the fashion industry, resale is inevitable in 2023 if it is to progress with the times.
Two-thirds are willing to spend more on sustainable products, and more than three-fourths (77%) state they are concerned about the environmental impact their products have on the world.*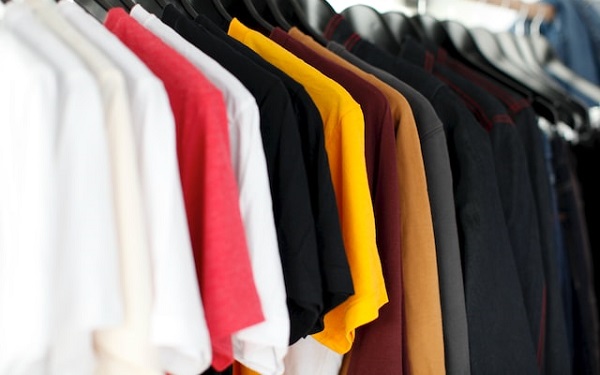 Bio-Based Materials
2022 saw an increased demand for alternative versions of packaging, containers, and even utensils, leaning toward more sustainable and degradable material sources. Bio-based materials are now at the forefront of innovation to replace plastic and synthetics. Derived from organic carbon sources such as cereal, corn, potato, rice, and sugar, these alternatives offer almost the same strength and practicality as traditional plastic can, and will surely get substantially better and more common in the year to come.
Recently, the company Ecovative made mycelium-based packaging from the root structure of mushrooms. The result is a lightweight material similar to expanded polystyrene foam. Meanwhile, another company, Sway, makes sea-weed-based replacements for garment and plastic bags as an alternative for the fashion industry*. With more companies creating similar alternatives to traditional plastic-based products, we expect that 2023 will be a year where they will take the limelight.

Following the introduction of the IRA and the Bipartisan Infrastructure Law, more institutions and individuals are participating in the transition to clean energy. The IRA is hoping to achieve a landmark record of cutting emissions of 40% below 2005 levels by 2030, with wind, solar, and hydropower expected to generate more than 22% of the national power supply*.
Currently, according to the U.S. Energy Information Administration, the government's energy tracker estimates that the share of renewable energies across the country's electrical grid will rise in 2023. It is estimated that wind and solar combined accounted for 14% of U.S. generation in 2022, and they forecast that it will grow to 16% in 2023. Meanwhile, after increasing in both 2021 and 2022, they expect total coal production to decline by 9%*.
Harnessing the Power of the Wind
Included in the Bipartisan Infrastructure Law, wind energy will have a huge part to play in achieving President Biden's goals to reach a net-zero economy by 2050. A promised $30 million will be used to fund research and development to lower wind farm projects both on and offshore*. By mid-2022, the U.S. offshore wind project development had grown to more than 40 gigawatts of potential generating capacity across 12 states, with a further 20 gigawatts in the planning phase to be implemented over the new few years. Whilst many people dislike the sight of wind turbines, they are a proven source of clean renewable energy that we will undoubtedly see an increase starting this year.
The Electric Vehicle Boom
Electric Vehicles (E.V) are getting closer to the mainstream U.S. market, with sales rising by 76% in the first quarter of 2022. Additionally, there are plans to ban the sale of new gas-powered cars, with California becoming the first state in the nation to phase out the sale of the vehicles, and 17 other states in line to follow suit*. Automakers have also taken the plans onboard also, with the "Big Three", the U.S' largest producers - Ford, General Motors, and Chrysler announcing goals of having 40 to 50% of their new vehicle sales be electric by 2030*.
Along with this new age of electric vehicles comes a new age of battery storage. Thankfully, the boom in E.V's has gone hand in hand with their power storage, as the market price for lithium and cobalt batteries has drastically reduced in price. Nine years ago, lithium-ion batteries cost $1,000 per kilowatt-hour, they now cost $200 per kilowatt-hour*. So expect to see more E.V's on the roads in the year to come.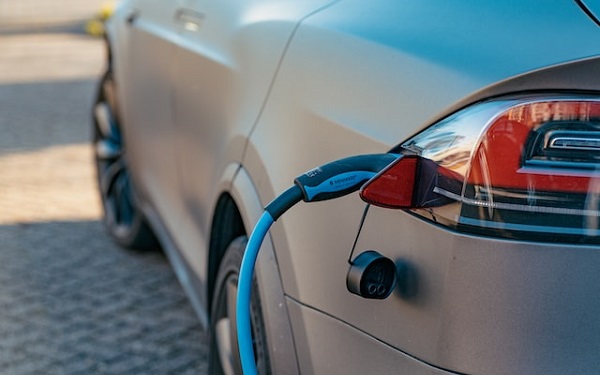 As a nation that experiences multiple forms of climate change in every corner of the country, the U.S. has seen some of the worst it has to offer. From the loss of billions of acres of forest due to deforestation and wildfires to the drying of water system-reliant reservoirs due to drought, American environments and ecosystems have been greatly at risk since the turn of the century.
Marine, forest, and wetlands are not only home to millions of diverse species, but also sequester vast quantities of carbon dioxide, an essential defense against the impacts of climate change*. Because of the vital role that these environments play, the need to heal and defend them is important now more than ever.
Nature-based solutions are a fundamental pillar of fighting the climate crisis. These solutions can reduce emissions, remove carbon from the atmosphere, make ecosystems more resilient and lower climate change risks.
Nature-based solutions harness the power of nature to boost natural ecosystems, biodiversity and human well-being to address major societal issues, including climate change.*
The need for these solutions has been addressed by the government, as recently at the COP27 in Egypt, President Biden released the Nature Based Solutions Roadmap, an outline of strategic recommendations that will unlock the full potential of America's nature to address climate change and nature loss. Additionally, as part of the Bipartisan Infrastructure Law, $1.4 billion for Ecosystem Restoration and Resilience has been awarded for major investments in the conservation and stewardship of public lands.
In 2023, we fully expect the topic of nature-based solutions to become more common, as we think it is a valuable and practical technique to reduce climate change.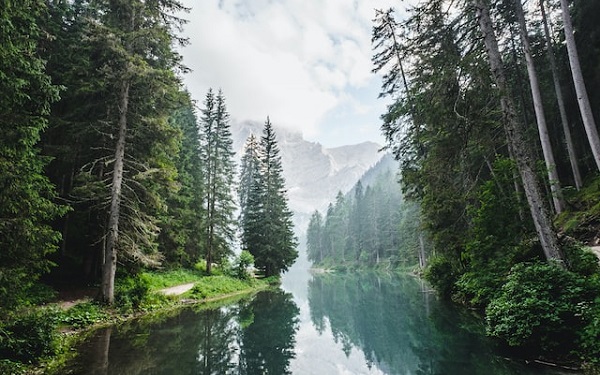 Overview
As climate change and the abundance of waste pollution (most notably plastic) continue to be at the forefront of the world's debates, these new trends of climate change fighting politics, increased consumer awareness for sustainability practices, and smarter methods of protecting the American ecosystem through nature-based solutions will have a big role to play in 2023 and onwards.
References
https://www.cnbc.com/2021/11/01/cop26-joe-biden-says-were-still-falling-short-on-climate-change.html

https://www.un.org/en/climatechange/paris-agreement

https://share.america.gov/whats-in-biggest-us-climate-legislation-ever-passed/

https://www.mckinsey.com/industries/public-and-social-sector/our-insights/navigating-the-complexity-of-the-bipartisan-infrastructure-law

https://www.mckinsey.com/industries/public-and-social-sector/our-insights/the-inflation-reduction-act-heres-whats-in-it

https://grist.org/accountability/new-epa-office-environmental-justice-3billion-grants/

https://www.clientearth.org/latest/latest-updates/stories/what-is-environmental-justice/

https://www.cnbc.com/2022/09/14/patagonia-founder-donates-entire-company-to-fight-climate-change.html

https://www.forbes.com/sites/forbestechcouncil/2022/12/05/what-recent-trends-say-about-sustainable-shopping-in-2023/?sh=1978d40c6fc0

https://www.genevaenvironmentnetwork.org/resources/updates/sustainable-fashion/#scroll-nav__5

https://www.thredup.com/resale/#size-and-impact

https://greenprint.eco/wp-content/uploads/2021/03/GreenPrint-Business-of-Sustainability-Index_3.2021.pdf

https://www.wastedive.com/news/biobased-packaging-ecovative-loliware-sway-mushrooms-seaweed-plastic-alternatives/631195/

https://www.scientificamerican.com/article/u-s-renewable-energy-will-surge-past-coal-and-nuclear-by-years-end/

https://www.eia.gov/outlooks/steo/pdf/steo_full.pdf

https://www.energy.gov/articles/biden-harris-administration-announces-30-million-bipartisan-infrastructure-law-speed-wind

https://abcnews.go.com/Business/states-banning-sale-gas-powered-vehicles/story?id=88895372

https://grist.org/transportation/big-three-automakers-join-biden-in-electric-car-promises/

https://www.mckinsey.com/capabilities/sustainability/our-insights/battery-storage-the-next-disruptive-technology-in-the-power-sector

https://www.ncsl.org/research/environment-and-natural-resources/the-role-of-forests-in-carbon-sequestration-and-storage.aspx

https://wwf.panda.org/discover/our_focus/climate_and_energy_practice/what_we_do/nature_based_solutions_for_climate/

Wednesday, January 4, 2023