The personalized Nexus® Style 48G Recycling Stations provide Chevron Phillips Chemical with a striking answer to waste management.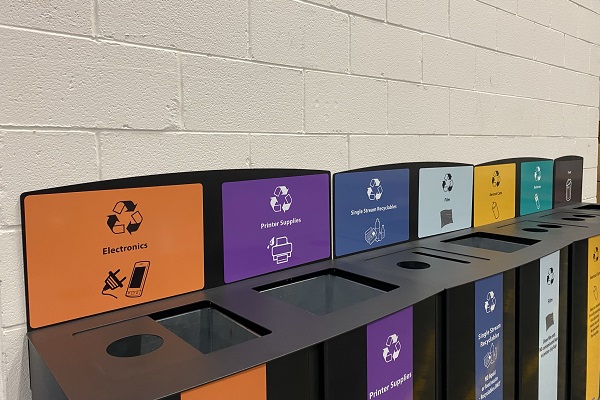 Blending personalized decals and modern designs, the Nexus Style met the company's desire for an eye-catching and efficient recycling waste management system. With 100% recyclable body panels, it matches the company's vision to be 'sustainably smart'.
Products that Perform, People who Care.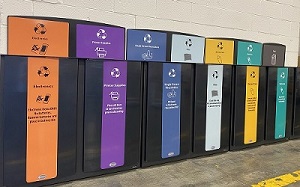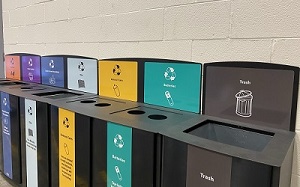 Founded in July 2000 as a joint venture between Chevron U.S.A. Inc. and Phillips 66 Company, Chevron Phillips Chemical combines the chemical operations of both owner companies.* Committed to conducting business in a sound, responsible manner and to the highest standards, the business manufactures chemicals and polymers, mindful of each other, their customers, and their communities.*
Featuring two 24-gallon compartments, the Nexus Style 48G Recycling Station allows for the convenient and efficient collection of multiple waste streams. Practical and durable, the recycling unit is an environmentally friendly option for commercial recycling needs, and its contemporary aesthetic harmonizes with modern environments. Customizable to business requirements, the recycling station is ideal for offices, commercial areas, and educational facilities and often accompanies its counterpart, the Nexus® Style 24G Recycling Container.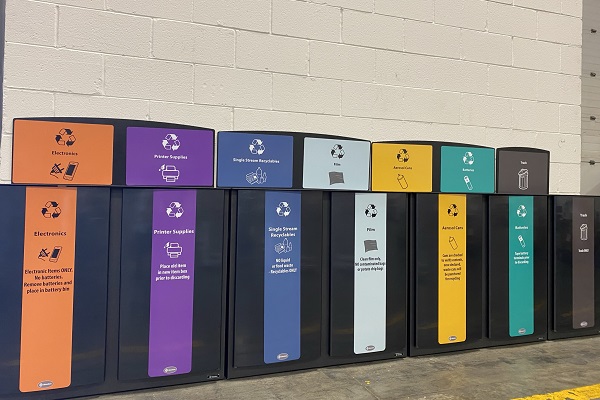 Adaptable to Business Needs
Available as 48G Trio and 48G Quad models, the Nexus Style range can meet all business waste stream requirements. With an open-top style and full-length door, the containers are effortless to use and maintain and prevent the possibility of littering while emptying. Vandal, corrosion and weather-resistant, the Vandalex™ panels and Armortec™ coated frame allow for a durable product with a long, virtually maintenance-free lifecycle.
With dedicated apertures to minimize cross-contamination, the containers are suitable for all commercial areas.
For environments with a high footfall, a combination of the Nexus Style range is available. Visually identical, the containers are ideal for sitting alongside other Nexus Style products to create a harmonized recycling station.
Create Your Own
As mentioned in our Personalization and Branding Guide, decals are an important part of recycling as they can highlight the function of individual streams.
Standard and non-standard decal options are available on the Nexus range to allow users to clearly identify the waste streams. For a fully personalized look, custom vinyl wraps are also available. To enquire about personalization, request a quote today.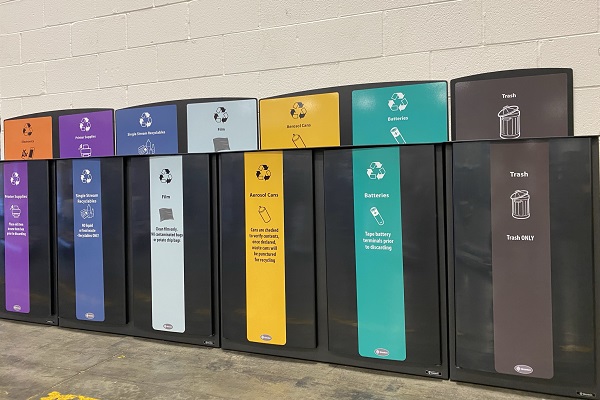 References
*https://www.cpchem.com/who-we-are/company-history
*https://www.cpchem.com/who-we-are/mission-values
*https://www.cpchem.com/sustainability/sustainablysmart
Tuesday, September 7, 2021