Encouraging students to recycle and get involved in green practices can sometimes be challenging. But there are some simple changes you can make to help inspire students to make sustainable choices and boost your college recycling rates.
Here are our top 10 tips to help improve your college campus recycling program:

Download our free infographic here.
1. Improve the ease of recycling
It can be inconvenient having to walk down the hall or into another class to find a recycling container, which often results in biodegradable materials ending up in the trash. Remove this inconvenience by siting school recycling bins in easily accessible areas to both students and faculty members on campus.
Place recycling bins in the following areas:
Cafeterias and common rooms
Classrooms and busy hallways or walkways
Sports facilities and science labs
Student dorms and housing blocks
Areas of high footfall are likely to receive a large amount of waste, so ensuring you have enough recycling facilities in these areas can help to boost your campus recycling rates.
2. Conduct a waste audit
Different locations on campus will produce different volumes and types of waste. Conducting a waste management audit will help you gain a clearer picture of the waste streams you need to tackle and where they are most prominent.
Use the results of your waste management audit to determine which school trash cans and recycling containers are needed and site them accordingly. The audit will also help to prevent any unnecessary spending and improve performance against your campus recycling goals.
3. Standardize recycling facilities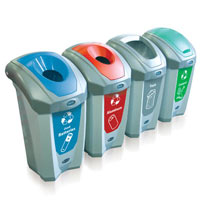 Keeping your recycling containers consistent in terms of aesthetics will clearly indicate to both students and teachers which bins are meant for recycling.
We offer a variety of stylish recycling bins to suit any location. The Nexus® 8G Recycling Containers are ideal for indoor environments within colleges and can easily be sited individually under desks or deskside.
Alternatively, site your indoor recycling containers side-by-side to form an attractive recycling station.
For external environments, the Nexus® 52G Dual Recycling Containers are ideal for collecting multiple waste streams in one unit. With a large 52-gallon capacity perfect for schools, these containers are the ideal solution for outdoor recycling on college campuses.
4. Use recognizable decals
Recognizable decals used consistently on recycling bins across campus can help to reduce cross-contamination levels whilst increasing recycling rates.

You can even personalize your recycling decals with your college branding or crest, to inspire students to support their school in recycling.
5. Incentivize recycling
Give your students a reason to be passionate about recycling to help boost recycling levels!
Why not host a competition between classes to see who can recycle the most waste correctly over a selected time period? The winners could receive a small grant or an extra field trip as their prize.
For colleges looking to get involved in inter-school competitions, you could always compete in an event such as RecycleMania. This friendly competition used to encourage recycling on campus, awards the winner with national recognition, as well as a trophy made from recycled materials.

6. Provide accurate information
Students and teachers may be unaware of what can and can't be recycled on campus. Providing detailed and accurate information can therefore help to educate others and inspire a positive behavioral change.
Create user-friendly recycling guides to notify students about where to find recycling bins on campus and which waste streams are accepted. You can also create informational sign kits to show which waste should be deposited into each container.
We offer the option to add a sign kit with standard or custom graphics to a wide range of our recycling containers. Take a look at our 5 Step Personalization Guide for more information.
7. Spread the word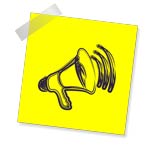 Raise awareness about your campus recycling goals using a dedicated recycling committee. Generate posters, schedule e-newsletters or add a recycling column to the university newspaper to get the word out and encourage others to get involved in reaching those targets.
You could even elect recycling captains for each class to monitor waste diversion levels on a room-by-room basis. This would make it easier to ensure that recycling rates do not drop after the initial impact has been made.
8. Bring recycling into game day
Pep rallies and sporting events are often hugely popular within colleges and universities. Busy events such as this tend to amount to an equally large volume of waste, so make sure you take extra precautions leading up to game day.
Create 'zero-waste' game day pamphlets and film inspirational videos using your star athletes to encourage recycling.
You could even create a team recycling mascot to warm up the crowd and encourage students to recycle on the night!
9. Publish your results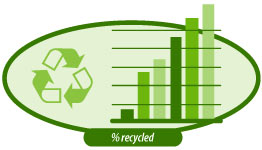 Monitor your recycling levels and generate updates each semester on how the university is progressing with its waste management goals. This will not only allow you to track your progress, but it can help to keep recycling at the front of people's minds.
Let the student body know how well they are doing to inspire a permanent change when it comes to waste disposal.
10. Review & Repeat
At the end of each semester or school year, it is a good idea to refresh your recycling program.
Look back on how the college performed to determine what techniques worked well and decide if any changes need to be made. Consult with the recycling committee to identify any problems and conduct regular waste audits to ensure that you're making the most of your recycling containers.
For more information on how to improve recycling on campus and what containers you might need, please feel free to browse our recycling bins for schools or contact us today!