April 22 marks the anniversary of Earth Day, the worldwide celebrated environmental movement. Earth day began back in 1970 and has since grown to be the largest environmental movement educating and encouraging people to make a conscious effort to help the environment.
Each year, the Earth Day Network encourages individuals to get involved by making an Act of Green with the aim of reaching 3 billion Acts of Green by their 50th anniversary in 2020. To help you out, here's our 5 Acts of Green for Earth Day 2017:
1. Recycle your used batteries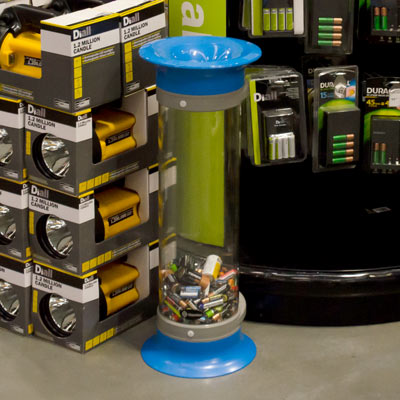 Did you know that most types of batteries can be recycled? Batteries contain toxic chemicals and disposing of them at landfill can negatively impact the environment. Many stores that sell electricals now have battery collection units. You can help the environment by taking your used batteries to a nearby participating store to be recycled.
We offer a range of battery recycling containers to help reduce the number of batteries being sent to landfill.
2. Go waste-free for one day

We challenge you to try to go 100% waste-free for one day. Accept our challenge by committing to not create any trash for 24 hours. You can reduce the amount of waste you generate every day by making simple, small changes such as using reusable containers for your lunch, saying no to receipts when shopping and using cloth towels instead of disposable paper towels.
Find out how we are helping Food Lion to reach their zero-waste goals by 2020.
3. Recycle your plastic bottles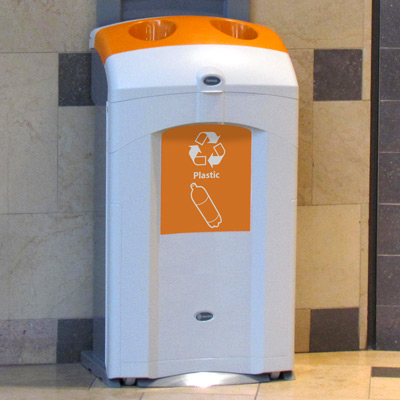 It's estimated that as a nation we throw away approximately 2.5 million plastic bottles every hour. You can help to reduce that rate by opting to recycle your plastic bottles instead of throwing them in the trash.
We offer a range of plastic bottle recycling containers to help you fulfil this act of green.
4. Cut down on food waste
Reducing how much food you waste can have a positive impact on the environment. You can easily cut down on food waste by saving leftovers for another meal or composting any leftover food or scraps.
Take a look at our food compost recycling bins to help divert food waste from the landfill.
5. Kick cigarette butt littering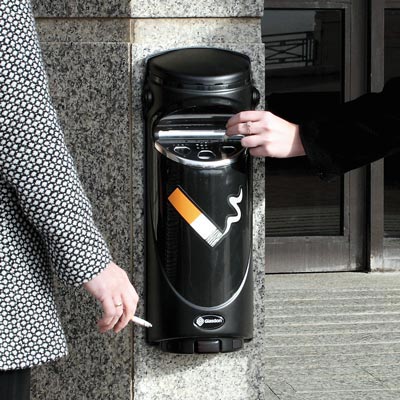 Although they are small, cigarette butts can have a huge negative effect on our environment. By using dedicated cigarette receptacles, you can do your part to reduce the number of cigarette butts being littered. Not only do ash receptacles keep cigarette waste off the ground, they also allow you to dispose of your cigarette butts in a safe manner. This creates a cleaner, safer and healthier environment for you and those around you!
Discover how we teamed up with Keep Philadelphia Beautiful to keep their streets cigarette butt free.
Those are our top 5 Acts of Green for Earth Day! If you think you know of another way to be green this Earth Day, you can create your own Act of Green over on the Earth Day Network.
Tweet us at @GlasdonUSA to let us know what Act of Green you'll be making this year!
Happy Earth Day!