Over one billion trees to be planted across U.S. West; A lifeline for wild Atlantic salmon; Alaskan ocean microplastics; and Copper shortages loom.

In this month's roundup, we pull together our pick of the latest environmental news and innovations from the last month.
More than one billion trees to be planted across the U.S West
apnews. (26/07/2022)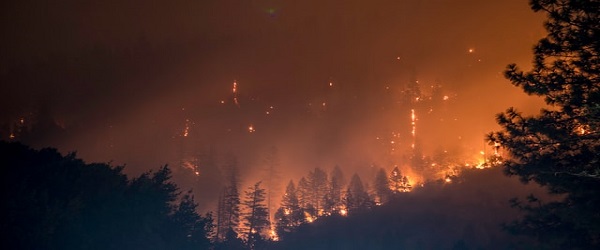 The Biden administration has announced that more than one billion trees will be planted across millions of acres of burnt and dead woodlands in response to the destructive fires of recent years.
Officials have struggled to counter the increasing toll on the nation's forests, as too many fires have outpaced the government's capacity to plant new trees, creating a backlog of 4.1 million acres in need of replanting.
Many forests regenerate naturally after fires, but if the blaze gets too intense, they can leave behind a charred barren landscape that can take decades to heal.
Most of the work will be in western states where wildfires now occur year-round.
Searching for a Lifeline to Save U.S Atlantic Salmon
apnews. (25/07/2022)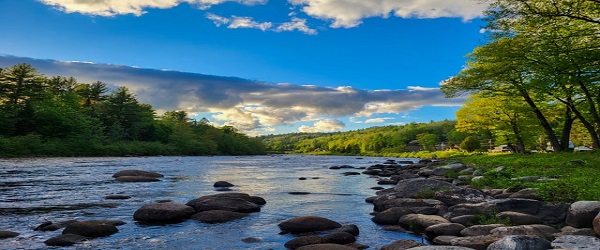 The federal government is conducting a review of four dams on Maine rivers with the aspiration of creating a lifeline for the last wild Atlantic Salmon in the U.S.
One of the rivers is the Kennebec River, where energy company Brookfield Renewable U.S. owns multiple dams. The company wants to see amendments for licenses on four dams. For these amendments to go ahead, they will require a review of the dams' impacts on salmon.
Brookfield has been compliant with the regulations and views the reviews as a step toward building new fish passages on the river, helping the fish migrate and spawn.
On the other hand, it is believed the best way to help the salmon would be to remove the dams altogether. Nick Bennett, a staff scientist with the Natural Resources Council of Maine said, "If we could get those four dams removed, the best big chunk of Atlantic salmon spawning and rearing habitat, which is the Sandy River and its tributaries, would be direct free swim from the ocean."
The last wild Atlantic salmon has long been a focus of conservation. The fish were once abundant in Main rivers and beyond, but factors such as dams, overfishing, habitat loss, and pollution have dramatically reduced their populations.

Alaskan Island Aids Research into Marine Trash and Microplastics
Waste360. (14/07/2022)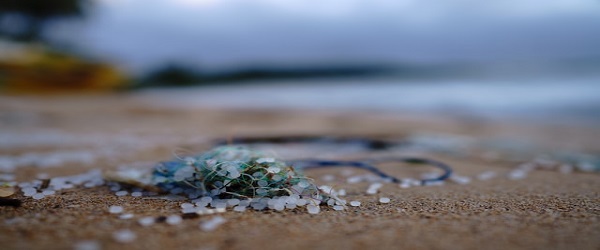 Nearly six tons of marine debris was collected from the remote Alaskan Forrester Island, an uninhabited island 40 or so miles southwest of Prince of Wales Island.
Crews hauled enormous cloth bags of garbage destined for recycling in Seattle.
Despite the unsettling amount of garbage ending up in some of the most remote oceans in the world, researchers hope it can shed light on the kinds of garbage that find their way into the ocean, and how it gets there.
Kit Cunningham is a technician with the state Department of Fish and Game's marine mammal program and a graduate student at the University of Alaska Fairbanks. She's studying garbage as part of a research project for her thesis. "I want to know where the debris is coming from and how long it's been in the water," Cunningham said. "And one way we're kind of looking into that is if there's any growth on the marine debris."
That growth is known as biofouling. Things like algae, barnacles, and the like can offer clues about the origin of the marine debris that washes ashore.
Copper Shortage Threatens Transition to Green Energy
CNBC. (14/07/2022)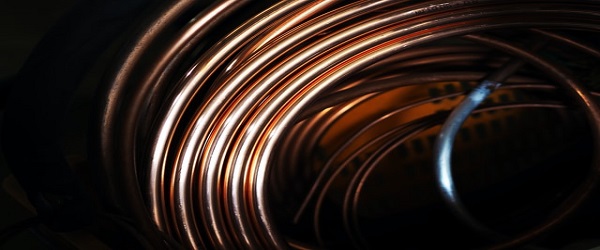 Analytics and data provider S&P Global reports the looming supply of copper could drastically hamper the nation's goals of reaching net-zero by 2050 unless significant new supplies become available.
Due to the recent boom in electric vehicles, solar and wind power, and batteries for energy storage - which all require copper, the supply of the material has fallen. According to S&P Global, an electric vehicle requires 2.5 times as much copper as an internal combustion engine.
The report forecasts copper demand nearly doubling to 50 million metric tons by 2035 alone.
"The energy transition is going to be dependent much more on copper than our current energy system," Daniel Yergin, S&P Global vice chairman, told CNBC.
It can take up to 16 years to get a copper mine fully functioning and producing the precious material. So, for the time being, increased utilization at existing mines and recycling copper can ease the strain.