The easy-to-install, 2-in-1, pet waste station that's ideal for modern residential areas, parks, and sidewalks. Used to assist dog walkers and their four-legged friends in the hygienic disposal of dog waste; making those walks a much more pleasurable experience.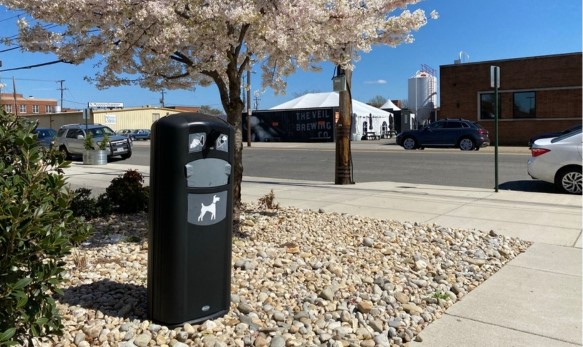 When you catch a glimpse of the Retriever City™, you wouldn't guess it's built to collect dog waste. Its contemporary, sleek, and stylish composition allows the station to blend seamlessly into any urban environment; whilst its array of design features boosts engagement levels and the capture of dog waste.
A New Leash on Life
What makes the Retriever City stand out from the rest of the pack you ask? Well, apart from its noticeable aesthetics, the container incorporates two unique amenities to make life a bit easier.
Integrated Bag Dispenser
There's no more of a dreaded feeling than leaving the house and realizing you've not brought any bags to clear up your dog's mess. Fear not, the Retriever City's integrated bag dispenser system ensures that there is always one at hand. A clearly defined and apparent point of access allows users to take one bag at a time.

Dog Leash Hook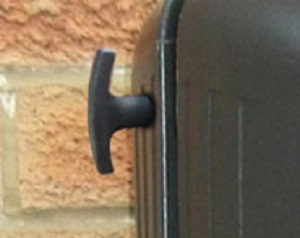 It can be a troublesome task to collect waste and keep your dog under control, so, we've simplified that task. With the inclusion of a unique dog leash hook, you can safely keep your dog anchored to the container, allowing you to easily pick up your dog's waste (as every responsible dog owner should). The dog leash hook is available as an optional extra.
Staying Put
Whilst many pet waste stations and bins can be found typically fixed onto posts or walls, the Retriever City stands tall and proud! Consider an alternative to traditional post-fixed solutions by creating a versatile and attractive hub for the collection of dog waste. Its standing design means it can be securely fixed straight into the ground through a series of different fixing options.
Below you will find a list of possible easy-to-install fixing options to keep your Retriever City safe and secure, each with its own benefit and strengths according to the type of ground set to be sited in.
Ground Fixing Bolts – Utilize concrete surfaces and allow the station to be permanently fixed to its location. The bolts are inserted through the fixing holes in the base of the unit and driven into freshly drilled holes in the concrete.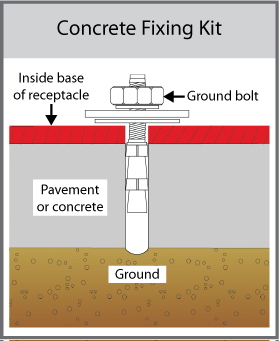 Ground-Lock System – For use on soft or unsurfaced ground without excavating or concealing the earth. With its unique remove and re-site locking feature, the unit can be moved for relocation if needed.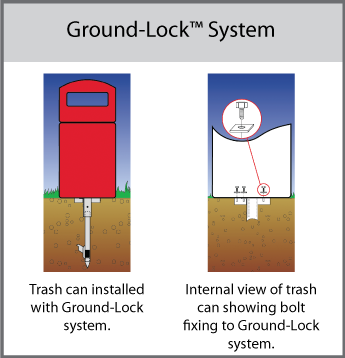 Concreting-In – Sets the unit base directly into concrete foundations for a permanent fixture without the need for fixing bolts.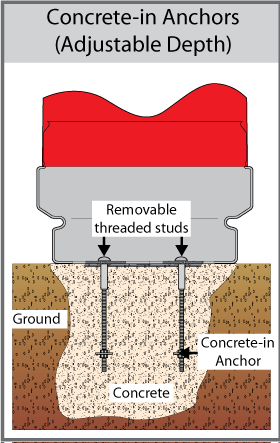 For more information regarding all our fixing options available across all our trash cans and recycling containers, take a look at our useful Guide to Fixings to help you select the appropriate fixing for the location of your container.
Fetching Design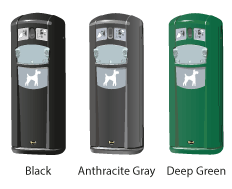 Color Choice
Whilst appropriate dog waste disposal relies on the owner, an effective pet waste station should always be on hand when needed. This means being visible and clear amongst other facilities typically found in an urban environment. The Retriever City's choice of three bold colors will ensure it gets the attention it deserves. Available in Black, Anthracite Gray, or Deep Green.
Decals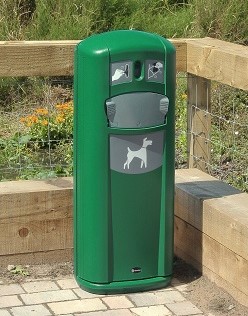 Decals and signage can help approaching dog walkers to distinguish between other urban facilities like trash cans or cigarette receptacles. Our pet waste containers are supplied with a 'dog waste' logo – a recognizable, canine graphic to inspire the correct disposal of waste. But if you require something extra, our personalization service might be the way to go.
Incorporate your own clear, engaging and eye-catching decals to encourage walkers to use the station and reassure the public that such receptacles are there to be used solely for dog waste. Company branding, logos, eco-friendly messaging, and clever comedic wording are all effective ways to get your message across – even on a pet waste station!
High-Quality Hygiene
Just like any good waste container, hygiene and capacity is essential. The Retriever City is a sublime example of a pet waste container that offers exceptional levels of both requirements.
Its apparent closed chute-style aperture can be accessed through two extruding handles on either side, eliminating the need to touch the inner workings of the container. Additionally, the closed access prevents rainwater from infiltrating the container and eventually stagnating inside.
A 9-gallon volume ensures efficiency in areas where high use is expected, reducing the need to empty more than other pet waste stations. Combined with a secure locking mechanism and door-opening design, operators will find the emptying and cleaning of this container a walk in the park.
The Retriever City is made from Durapol™. A highly durable and reliable polymer that serves perfectly in use as a pet waste station. Offering weather and vandalism resistance, Durapol is formulated to not rust or chip, meaning it will never need painting and is easy to clean.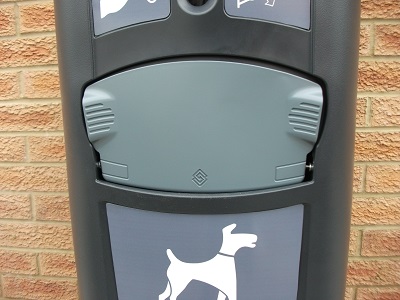 Did you know, the Retriever City is also available on Express? Shipped within 48 hours of purchase with delivery costs included as standard.
For more information on this subject, please do not hesitate to contact us today!