Recycling Bin decorated in celebration of summit to prevent marine pollution and preserve wildlife.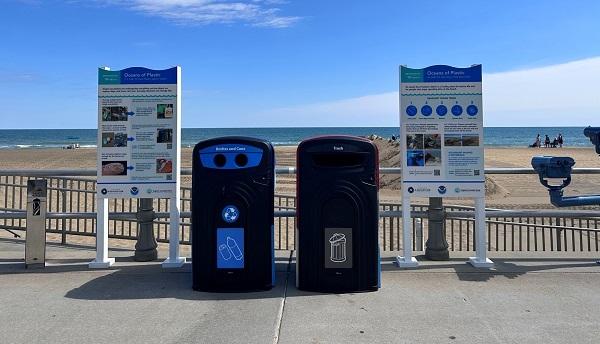 The Marine Debris Summit took place on September 27 & 28th 2022 at the Virginia Aquarium & Marine Science Center, Virginia Beach. The summit focused on the prevention of consumer debris (bottles, food containers, cigarette butts, bags and other common harmful sources of litter) found in the oceans.
Held once every three years, the Summit is additionally an opportunity to bring together experts from the Environmental Protection Agency (EPA) and the Department of Environmental Quality (DEQ), to discuss how to tackle issues facing the oceans and harming wildlife.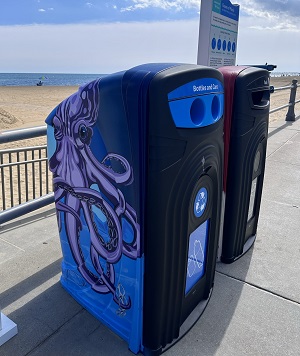 Virginia native Sarah Gallahan, who specializes in creating professional art murals, kicked off the Summit's celebrations by painting the façade of the Aquariums North Building. Sarah's illustration depicts three sea turtles swimming underwater, reiterating the Aquarium's mission to protect endangered species and the marine environment. During her time with the Aquarium, she gave us the privilege of imprinting her artwork onto the Aquarium's own Glasdon Nexus 96G outdoor recycling container.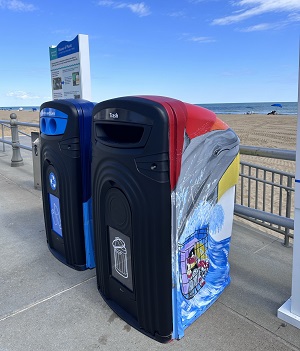 This eye-catching and alluring work evokes a bright and powerful message that is synonymous with what both the Aquarium and our recycling containers aim to capture. Eliminating waste from the Oceans and the environment by correct and appropriate disposal of waste for recycling is a vital feature of the Nexus City Range. It is hoped that these standout bins will assist the waste disposal on the Virginia beachfront, helping to ensure no sources of harmful litter make their way into the Ocean.
Our Outdoor Recycling Bins & Containers are resilient and durable, designed to withstand adverse weather conditions, like the salty sea winds found on the Virginia Beach Front.
If you're looking for something that possesses all the capabilities of the Nexus 96G and more, see our Nexus City Trash Can and Recycling Bin Range. These attractive large-capacity commercial receptacles house either a 36-gallon wheeled liner or a 64-gallon bag holder system for various types of recyclable waste streams.
Here at Glasdon, we greatly recognize that responsible waste management and recycling is critical to the environment, and the need for our products to display evocative messages of reduce, reuse and recycle is vital, now more than ever. Because of this, we offer advanced levels of personalization to help our customers Turn Powerful Messages into Positive Actions within their organization.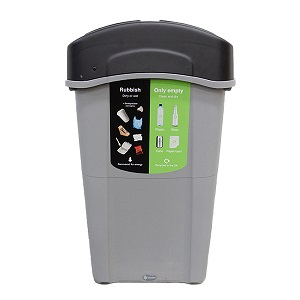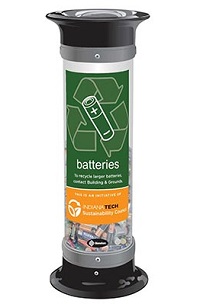 For more information on our extensive range of indoor & outdoor recycling bins, please contact us, or speak to a member of our LiveChat team.
Tuesday, October 25, 2022