Salvaging Rare Metals with Tomatoes; Measure the Sustainability of Your Groceries; 100% Recycled Jewelry; Lake Powell at Record Low Levels; and the Switch to Clear Plastic Soda Bottles.

In this month's roundup, we pull together our pick of the latest environmental news and innovations from the last month.
Salvaging Rare Metals with Tomatoes
Science Daily. (08/19/2022)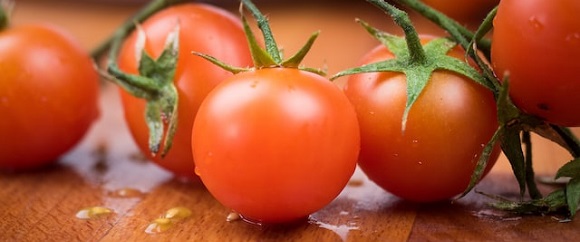 Corncobs, tomato peels, cotton, and wood pulp lead to research discovering micro- and nanoparticles capable of capturing metal elements like neodymium.
Rare Earth metals used to manufacture strong magnets used in motors for electric cars, loudspeakers, headphones, computers, and TV screens, which are commonly mined can prove to be a costly and environmentally damaging task. Instead, efforts have turned to recycling metals from food waste items.
Assistant Professor of Chemical Engineering at Penn State, Amir Sheikhi says: "Using the organic materials as a platform, we created highly functional micro- and nanoparticles that can attach to metals like neodymium and separate them from the fluid that surrounds them, via electrostatic interactions, the negatively-charged micro-, and nano-scale materials bind to positively-charged neodymium ions, separating them."
Sheikhi plans to extend his mechanism into real-world scenarios in hopes to separate other precious metals like gold and silver.
Measuring the Sustainability of your Groceries
QZ. (08/10/2022)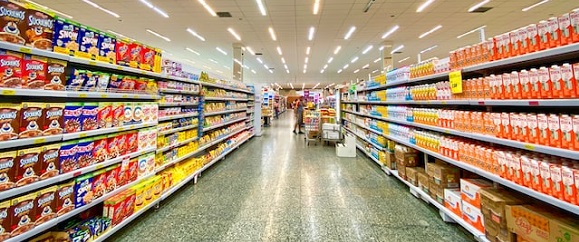 A new study has estimated the environmental impact of 57,000 grocery store items, with aspirations to pave way for the potential widespread use of eco-labels on food.
Until now, most studies have focused on the environmental impact of products like meat, wheat, and soy. This new research aims to bridge the gap between that and the need for information about the products people buy, from beverages and fruit to baking ingredients and desserts.
To determine the emissions from each item, the researchers needed to figure out the ingredients in every product. They did this through thorough research but found that only 2.5% of the products provided full ingredient information. So, an algorithm was trained to predict the make-up of the rest.
Michael Clark, a researcher at the University of Oxford believes the research can be used by companies in the food industry as an internal corporate tool to track their journey to net zero.
Some researchers suggest eco-labels can be effective for consumers to make more sustainable purchases.

Jewelry Retailer Announces 100% Recycled Rings
Recycling Today. (08/19/2022)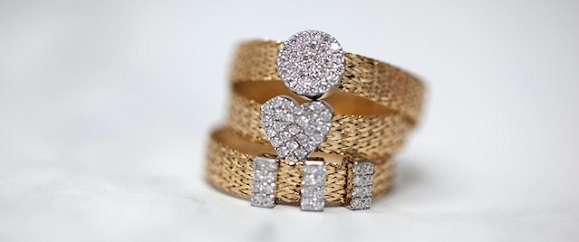 Denmark-based jewelry retailer Pandora announced that it is launching a product line in the U.S. and Canada featuring items made with 100% recycled silver and gold.
Pandora says its new Brilliance collection will be its first line of products "crafted with 100% recycled silver and gold". The company has revealed the collection's first product – a silver ring that carries 2.7kg of CO2 emissions, equal to the "average emissions of a T-shirt."
The collection will total a 33-piece roster that includes bangles, necklaces, and earrings.
In 2020, Pandora recently committed to crafting all its jewelry from recycled gold and silver by the year 2025 and intends to halve its emissions by 2030.
"We are proud to broaden the diamond market and offer innovative jewelry that sets a new standard for how the industry can reduce its impact on the planet," says Pandora CEO Alexander Lacik.
U.S. Second-Largest Reservoir at All-Time Low
Scitech Daily. (08/28/2022)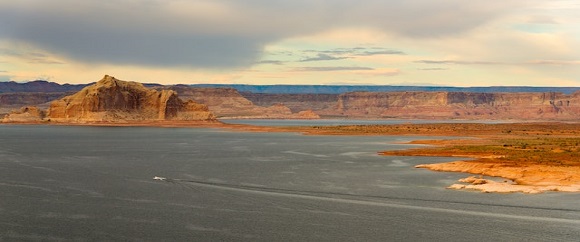 Lake Powell, an invaluable lifeline of the western U.S. water system, is currently filled to just 26 percent of its capacity, a new low since 1967.
The lake, managed by the U.S. Bureau of Reclamation, sits on the southeastern border of Utah and northeast Arizona, and runs from the Colorado River Basin.
Satellite images show the lake in August 2017, when the lake featured one of its highest water levels in the past decade. On August 16, 2017, the water elevation measured at 3,633.04 feet, compared to August 6, 2022, where the lake measured nearly 98 feet lower.
The current level marks the "minimum power pool elevation". Below that water level means hydroelectric turbines at the Glen Canyon dam can longer generate energy effectively.
The Switch to Clear Plastic Soda Bottles
Waste Dive. (08/28/2022)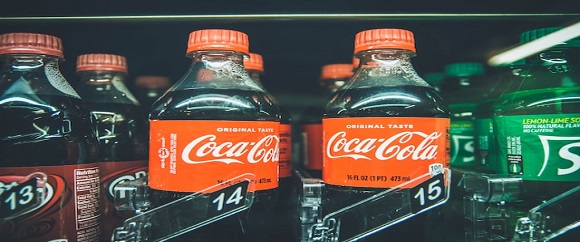 Coca-Cola has announced many of its brands that package with Green plastic bottles such as Sprite, Fresca, Mello Yello, and Seagram's ginger ale – will shift to clear plastic in the coming months.
The news comes as the company and other beverage makers say they are working to create a circular plastic packaging economy, where all materials used in the manufacturing process are reused or composted.
The move to transition from Green to clear is intended to increase the amount of recycled plastic that can be used. The company said that colored plastics are often made into single-use plastics like clothing and carpeting that cannot be recycled.
Their new clear Sprite bottle will also feature a revamped logo, packaging design, and will feature "Recycle Me" messaging. Meanwhile, the company's bottled water Dasani will be transitioning to 100% recycled PET – a safer more recyclable polymer.