At Glasdon, we offer the opportunity to incorporate company branding, logos, colors and dedicated messages to our range of battery recycling bins, which could lead to a wide-range of fruitful benefits for your organization.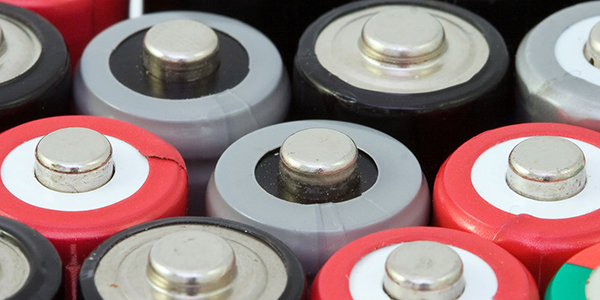 Adding a personal touch to your battery recycling containers, through our dedicated personalization and branding service, can really help get the most out of your recycling program, and it's a process that's proven to be hugely popular with many of our existing customers.
Adding custom-graphics to your battery recycling containers not only clearly identifies the intended use of your dedicated waste stream(s), but is will also help communicate to customers and staff that you take your recycling responsibilities seriously, and actively seek to make a positive impact.
In addition to intended-usage decals, adding company branding and logos to battery disposal bins can also prove to be valuable extra-publicity and promotion for your company. This is especially true if, as recommended, your battery recycling bins are installed in areas with high volumes of customer traffic. Not only will this encourage more people to physically use your recycling containers (through proximity and ease of access), but it will also increase your brand recognition and awareness at the same time...a real win/win!
Here's what else you can expect from our personalization and branding service:
1) Identify your Battery Recycling Container of Choice:
We have a range of options available when it comes to discarding of used batteries, browse our full range of battery recycling containers for more information.
2) Select your Standard Options:
Many of the products we offer will come with recycling decals and graphic color options at no additional cost – simply select the option you require from the drop down menu.
3) Looking for Something Different?
We understand that many of our customers may not be satisfied with the standard decal and graphic options that we offer. To combat this, if you would like to adapt the standard options we have on offer, or if you would like to create something completely unique – we're here to help.
Our sales team will take the time to understand the specific requirements of your project, and we'll work closely with you to achieve the desired finish.
4) Free Visualization Service:
Once our sales team has fully-understood the requirements of your request, we will then work with our dedicated in-house graphics team to prepare a visual of the product with your chosen personalization options. If you're not completely happy with the visualization of your product, don't worry! You will be able to review, and make any required alterations.
This is a free service, which we offer to all Glasdon customers.
5) Artwork Approval:
We're committed to ensuring the end result of this process is exactly right for you. So, only when you're completely satisfied with the visual, and have agreed any of the additional production costs, will we finalize and deliver your unique, personalized order.
Here's some of the existing results we've produced for our customers: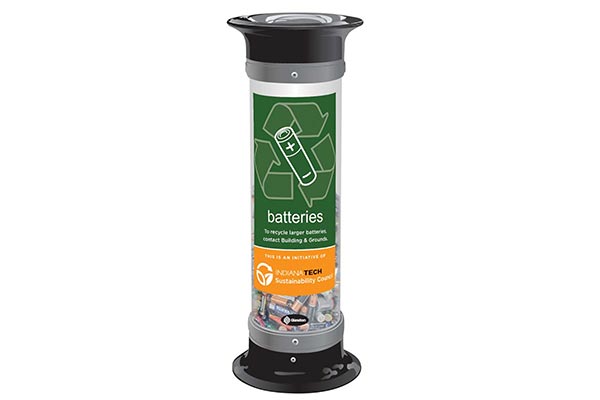 (Indianna Tech)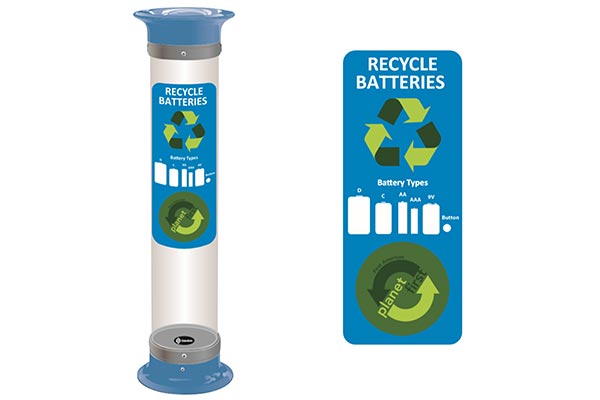 (American Title)
(County of Marin)
From creating jobs across our country, to the production of brand new products, take a look at our benefits of battery recycling guide to find out more about the positive impacts that can be created by appropriately disposing of our used batteries.
Alternatively, for more information on any of the details set out above, talk to us today!
Tuesday, February 26, 2019