American households are estimated to generate 25% more waste between Thanksgiving and New Year*. To help stop this number getting any higher, take a look at our easy-to-follow guide, and help make this Thanksgiving greener than ever!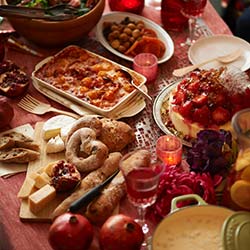 1) Try not to over indulge -
Thanksgiving is widely perceived as a period to pamper ourselves, and indulge. However, this can also mean it's a time of incredible waste. 30-40% of total food production is getting wasted each year here in the U.S.**, with that number growing substantially over Thanksgiving.
Therefore, it's more important than ever to check you aren't needlessly over-filling your Thanksgiving shopping cart.
TOP TIP: Try writing a shopping list – this way, you'll only buy what you need.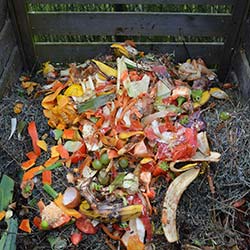 2) Compost your food scraps -
If you plan not to over-indulge, yet still manage to amass an array of leftovers, composting your food scraps is a great option. Composting food waste helps divert organic materials directly into the ground, which will help improve soil health and structure, decrease the probability of drought, and reduce any need for excess water, fertilizers or pesticides.
Also, don't forget, it's not just the waste food from your dining table that is compostable. All your excess vegetable peels, egg shells and other food scraps are further examples of the rich nutrients our yards will be grateful for.
If composting isn't an option for you, why not try making a few exciting new meals from your leftovers, it may just help you save a few extra dollars in the lead up to Christmas, too!
TOP TIP: Take a look at the EPA's guide to home composting, it's got some great advice!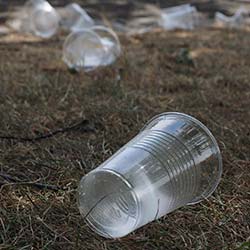 3) Say no to the disposables-
Did you know, 73 billion plastic cups and plates were thrown away in a 12 month period here in the U.S***? A truly remarkable statistic.
You can help stop this startling figure getting any higher, by avoiding use of any non-recyclables. If we all avoid paper plates and plastic cups as much as possible, we can make a real difference.
Another simple, yet effective, way we can all cut down on our non-recyclable waste over the festive season is to avoid storing leftovers in plastic containers, or disposable plastic wrap.
TOP TIP: Try using glass containers, or reusable wax wraps, as an eco-friendly alternative.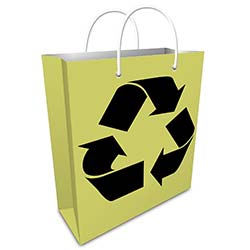 4) Don't leave your reusable bags at home! -
Let's set the scene; you're next in line at the cash register, you go to grab your reusable bags, but all that greets you is a reusable bag-less void, whilst your bags happily sit in the closet at home...we've all done it!
The statistics on plastic bag use in the U.S., are eye-opening. According to Conserving Now****, we use in excess of 380 billion plastic bags, sacks and wraps each year. Furthermore, the average American family is estimated to accumulate 60 plastic bags in just 4 visits to the grocery store...costing retailers $4 billion per annum.
A good way to make sure you always have your reusable bags with you is to keep them in the trunk of your car, or keep a stash in your backpack/bag. Alternatively, check out our top tip below:
TOP TIP: Why not give trolley bags a go? They're really easy to use, long-lasting, and even better for the environment!
5) Put family first -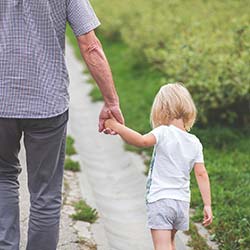 Above all else this Thanksgiving, remember that it's a time to share with those you hold dear.
And by encouraging your loved ones to have a greener Thanksgiving, you can help make a more sustainable future for us all.
We'll make a much greater difference if we act together, working towards the same end goal. And by following these simple steps, your Thanksgiving is sure to be greener than ever.
TOP TIP: Lead by example. If others can see you making a difference, it can inspire them to do so, too.
Happy holidays from all the Glasdon team!
Sources:

*https://money.cnn.com/2010/12/16/news/economy/holiday_trash/index.htm
**https://www.washingtonpost.com/news/energy-environment/wp/2018/04/18/americans-waste-about-a-quarter-of-the-food-they-buy-and-the-environmental-consequences-are-staggering/?utm_term=.cf1bc5efc6fe
***https://www.earthday.org/2018/04/18/fact-sheet-how-much-disposable-plastic-we-use/
****https://conservingnow.com/plastic-bag-consumption-facts/

Friday, November 16, 2018