American Express – also known as Amex – is a multinational financial services company headquartered in Manhattan, New York. The organization were looking to replace a number of their recycling containers and found the Nexus® 26G to be the ideal solution.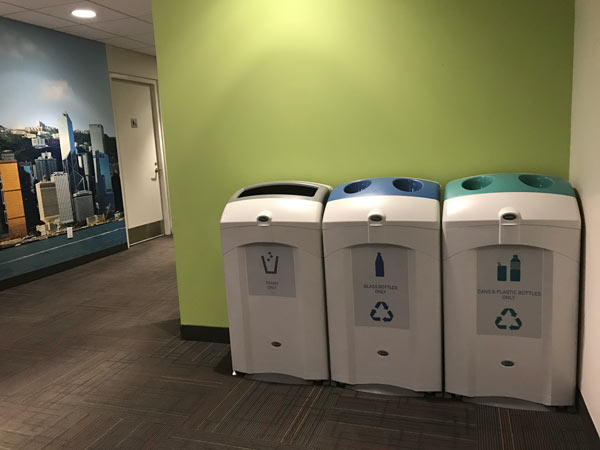 Nexus® 26G in American Express headquarters
Due to their streamlined designed, the Nexus® 26G were perfect for placing side by side in the office hallways to help create a convenient recycling station. We were able to supply the units based around three different waste streams; trash, glass bottles and cans/plastic bottles.
Amex were able to personalize their receptacles with custom-designed graphics to further harmonize the units with the office's furnishings. Additional recycling containers were also chosen to accommodate paper waste and trash found in the copier rooms.
If you'd like to learn more about our indoor recycling containers or our personalization service, please use our LiveChat facility at the bottom of this page. Alternatively, drop us an email or call us toll free on 855-874-5273