Over recent decades, it's fair to say that technological developments have superseded all expectations.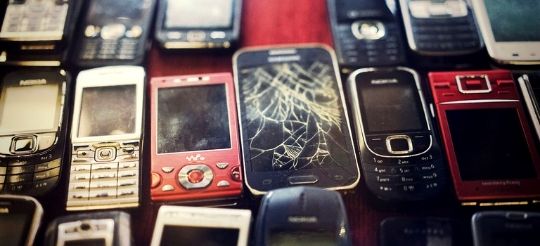 Today, our insatiable desire to have the latest electronic equipment is helping create one of the world's fastest growing waste streams, a waste-stream which the United Nations (UN) has labelled the 'tsunami of e-waste.'
Of course, technology playing an active role in our day-to-day lives is no bad thing, but only if we're conscientious and sustainable when it comes to disposing of such waste – something which right across the world, we're not currently very good at.
To help us better understand the issue, let's gain a little context...
UN figures estimate that, globally, we throw out somewhere between 20-50 million metric tons of e-waste each year.
If such figures are a little tricky to compute, 50 million tons of e-waste equates to; the weight of all the commercial aircraft which have ever been built throughout history, the equivalent of 4,500 Eiffel Towers, or enough waste to entirely cover an area the size of Manhattan.
Oh, and remember, these aren't stats from throughout history, these are the vast quantities of e-waste we're producing each year!
What's the situation here in the U.S.?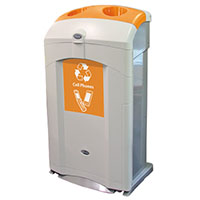 In the U.S., we set the global standard for so many inspirational, influential factors – but unfortunately, we also lead the way in the production of e-waste.
Americans throw out in excess of 9.4 million tons of e-waste each year. What's more worrying, however, is the thought that this figure is only set to rise.
Cell phones, for example, are probably the key component when it comes to growing e-waste stats. On average, we have around an 18 month phone to user life-cycle – meaning that despite cells having a useable life-cycle of around seven years, we choose to change them long before this kind of time-scale ever elapses.
Looking more internationally, the stats get even more startling. For example, did you know...
Just a few years ago, for the very first time, the number of cell phones on planet Earth surpassed the number of human beings. The human population grows at around 1.2% per annum, which equates to roughly two people, every second. The number of mobile devices, on the other hand, multiplies at five times that rate.
So if we accept that there's a problem, what can we do to help?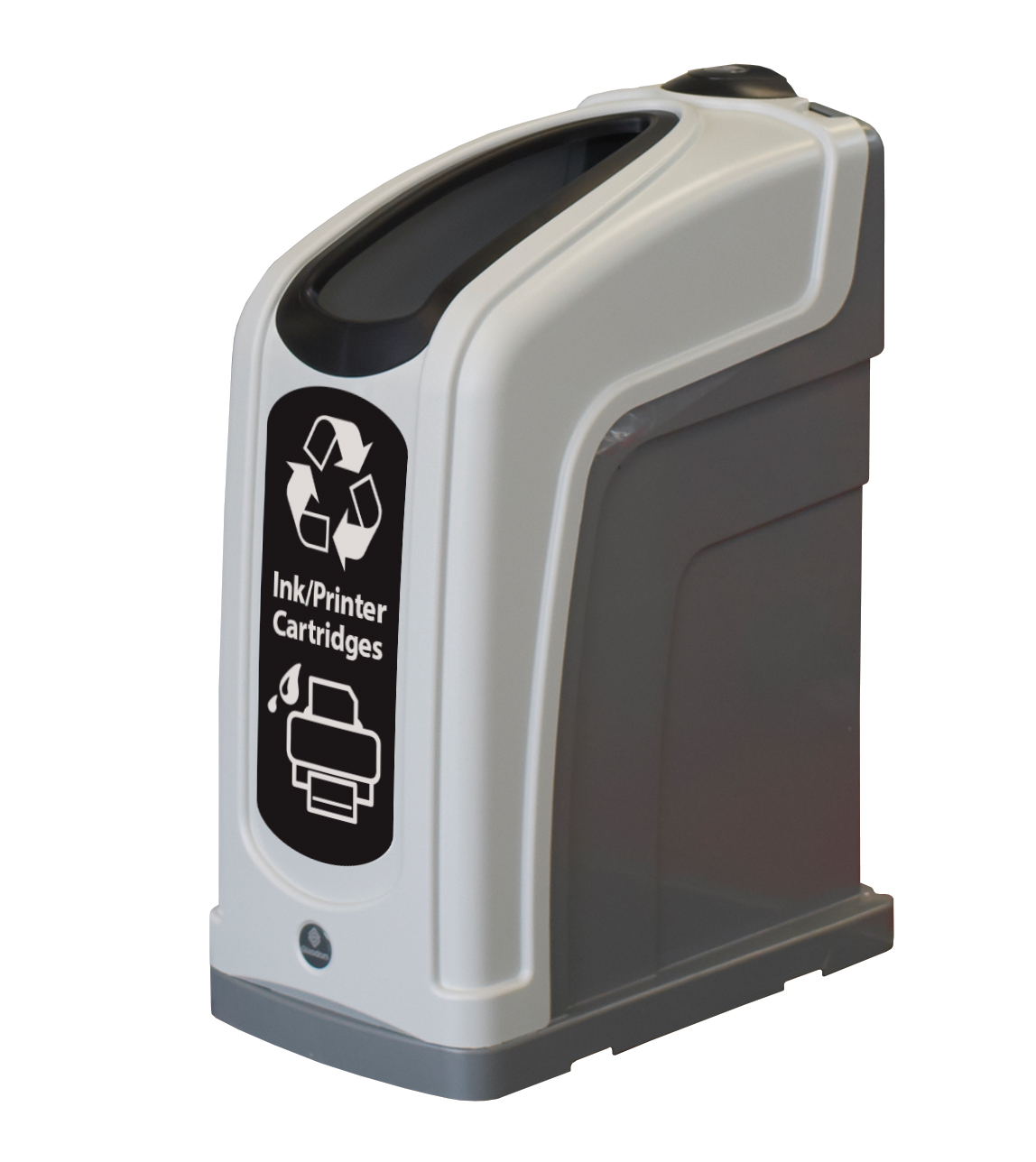 Of course, it isn't just cell phones which contribute to our pretty daunting e-waste stats. Other prime examples of potentially toxic, hazardous, e-waste includes everyday workplace items such as batteries and ink cartridges.
So ask yourself the question, is your organization doing enough to responsibly collect and dispose of e-waste? Could you be doing more? Is accessible infrastructure in place to encourage your employees to recycle their e-waste?
At Glasdon, we provide a range of e-waste recycling containers, all of which can help address some of the questions above.
Check out some of our products below, or browse our full range of e-waste recycling containers for more information.
Cell Phone Recycling Bins
Available in a range of sizes, from the compact 8 gallon Nexus 8G, up to the large capacity 36 gallon nexus 36G
Built from durable Durapol, to ensure a long-service life
All products are designed to be aesthetically striking, as-well-as practical and easy-to-use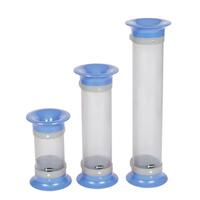 Battery Recycling Containers
Choose from a range of C-Thru collection tubes, or a traditional recycling bin
Ideal for retail environments or busy office spaces
Transparent body allows easy monitoring of fullness levels
Ink Cartridge/Toner Recycling Bins
Choose from compact units to fit under desks, or larger units for busier areas
Available in eye-catching colors, to encourage awareness and use
Removable lids provide clear access for easy emptying
If you'd like any more information on any of the products above, or any of our wider product range, why not: Email us inquiries@glasdon.com | Call us Toll Free on 1-855-874-5273 | LiveChat with us on our website?
Sources:
https://earth911.com/eco-tech/20-e-waste-facts/
https://www.weforum.org/agenda/2019/01/how-a-circular-approach-can-turn-e-waste-into-a-golden-opportunity/
https://www.bankmycell.com/support/e-waste-cell-phone-recycling-facts
https://www.ibtimes.co.uk/there-are-more-gadgets-there-are-people-world-1468947