Virginia Aquarium & Marine Science Center is a popular attraction in the heart of Virginia Beach, consisting of over 800,000 gallons of aquariums and live animal habitats. The aquarium features a number of exciting spots including a bay and ocean pavilion, marsh pavilion, owls creek path, touch pools and a National Geographic 3D theater. We were pleased that the aquarium chose to install a number of our cigarette receptacles, recycling containers and trash cans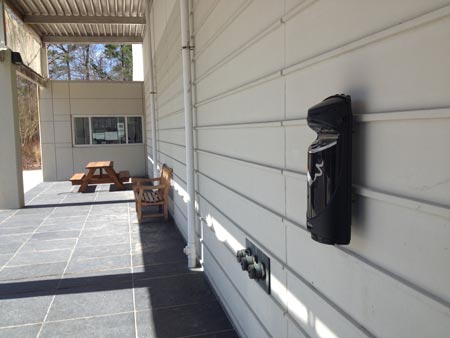 Wall mounted Ashmount SG™ Cigarette Unit
In order to encourage their visitors to dispose of cigarette waste correctly, the aquarium opted for a number of our Ashmount SG™ Cigarette Units which, being wall mounted, are able to provide visitors with accessible and visible waste units. These cigarette receptacles are ideal in populated areas to help to keep public spaces clean and tidy.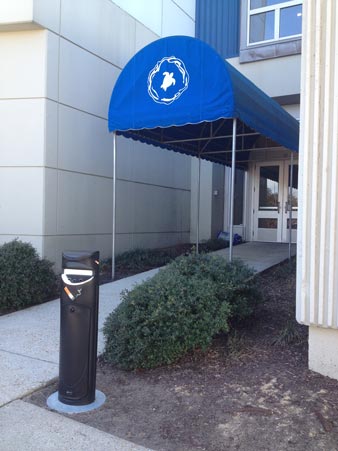 Ashguard SG™ Cigarette Unit outside aquarium building
The aquarium also chose to install a number of our Ashguard SG™ Cigarette Units. These were an excellent choice for the aquarium to help reduce any visitor cigarette butt waste that may be generated in busy outdoor areas. Our units help to prompt visitors to responsibly dispose of their cigarette waste before they enter any aquarium buildings and exhibits.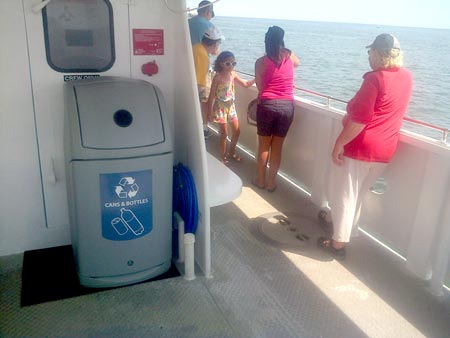 Nexus® 36G Cans & Bottles Recycling Container on board a Sea Adventures Boat Trip
Our Nexus® 36G Recycling Container was also a great addition on board the aquarium's sea adventures boat. This encourages visitors to recycle any waste they may have and helps to prevent trash being thrown into the sea.
If you're interested in any of our cigarette receptacles, trash cans or recycling containers, speak to us today! We're here to help.
Call us toll free 1-855- 874-5273
Email us inquiries@glasdon.com
Live chat with us on our website