Winning Rewards for Recycling; Only 5% of Household Plastic Recycled in 2021; 'Trash Interceptor' Arrives in LA; and U.S. Awards $1 Billion to Electric School Bus Fleet.

In this month's roundup, we pull together our pick of the latest environmental news and innovations from the last month.
Winning Rewards for Recycling
Waste360. (10/25/2022)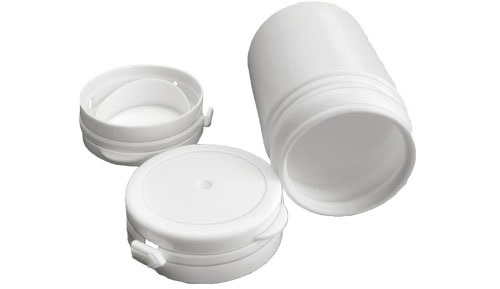 Olyns, an innovating leader in recycling technologies, is partnering with treats and snack manufacturer Mars Wrigley to approach the collection of rigid plastic candy containers.
As part of the Sweet Rewards Challenge, individuals in Northern California will be able to deposit the containers in an Olyns Reverse Vending Machine for a chance to win thousands of dollars.
The Sweet Rewards Challenge will run at select retailers in the San Francisco Bay Area for a limited time beginning October 25th 2022.
Co-Founder and CEO of Olyns, Philip Stanger said: "Rigid plastic containers, like those used for gum and candy, may slip through the cracks of traditional recycling systems because they're just too small. We're changing that by combining convenient recycling with the potential to win big rewards."
The reverse vending machines feature a 65-inch HD video display which will display a winning announcement every time a recycler wins. Additionally, this space can feature impactful sustainability messages.

Experts Say Don't Put Your Leaves in the Trash
NPR. (10/25/2022)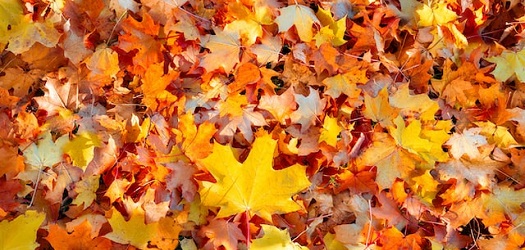 As the autumn leaves fall from treetops, lawn and wildlife experts say it's better to leave them around than to bag them for disposal.
Leaves are full of nutrients, including nitrogen, phosphorus, and potassium, all of which will greatly benefit your yard as they decompose.
To optimize your fallen leaves, it is recommended that you use a lawnmower to break up the leaves so they can decompose more quickly.
According to the University of Delaware's College of Agriculture & Natural Resources, the leaves also provide a habitat for insects, spiders, slugs and depending on where you live – possibly turtles, toads and small mammals.
Susan Barton, a professor and specialist in landscape horticulture said:"We want to think about those leaves as being a resource," and not a problem, Barton said. "And when you think about sustainable landscaping, well, one of the things we say about sustainable landscaping is let natural processes happen. And that's a natural process."
'Trash Interceptor' Arrives in LA
Waste Recycling Mag.(10/24/2022)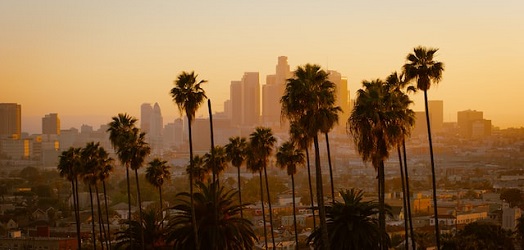 The Trash Interceptor 007 is a fully automated, solar-powered trash collection device developed by Netherlands-based non-profit environmental organisation, The Ocean Cleanup.
The 73-foot-long catamaran uses a removable barge that holds six collection bins for a combined 1,750 cubic feet of storage capacity. Its automated rack and conveyor-belt system will become an efficient and eco-friendly solution to harvest waterborne trash.
It has been deployed on Ballona Creek in Playa del Rey as a result of a partnership between the County of Los Angeles and The Ocean Cleanup.
Whilst the County has invested in numerous ways to protect the local environment, still between 30 and 60 tons of trash enter Ballona Creek each year from city streets.
"The Interceptor is The Ocean Cleanup's answer to river plastic waste. It is the first scalable solution to prevent plastic from entering the world's oceans from rivers," said The Ocean Cleanup's Founder and CEO, Boyan Slat.
U.S. Awards $1 Billion to Create E.V. School Bus Fleets
Circuluar Online. (10/26/2022)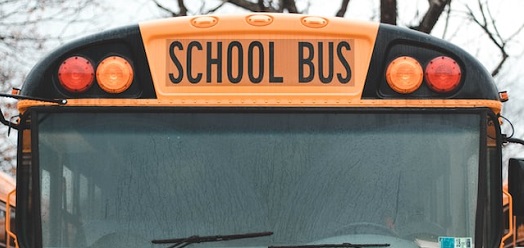 The Biden administration has recently unveiled that nearly $1 billion has been awarded to school districts to replace ageing, gas-fuelled school buses with mainly electric alternatives.
It will support the purchase of 2,463 buses, 95% of which will be electric.
According to the non-profit Public Interest Research Group, transitioning to an electric school bus fleet nationwide would cut greenhouse gas emissions by 5.3 million tons per year.
Thursday, October 27, 2022