Washington Adventist Hospital is a care facility located in Maryland which provides wellness, disease management and health-care services to the local community. The hospital were in need of some contemporary trash cans to place around the campus.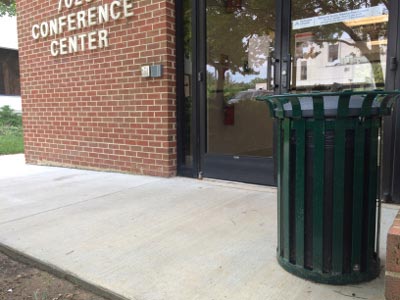 Everglade outside the Conference Center building
It was decided that our Everglade™ 22G Trash Cans would be ideal for helping visitors dispose of their trash responsibly. The unit's contemporary design fitted in well with the hospital's existing aesthetics and so were placed around numerous building entrance ways, bus stops and the car park. The Everglade is heavy duty but low maintenance meaning that the expensive costs associated with cleaning, maintaining and replacing the trash cans are reduced.
We're pleased we could help the hospital stay clean and tidy.
To learn more about our Exterior Trash Cans, please drop us a message, call us toll free 1-855-874-5273 or speak to us on live chat
Wednesday, October 12, 2016